EPISODE 14
Talking OKR Software (with Bart den Haak)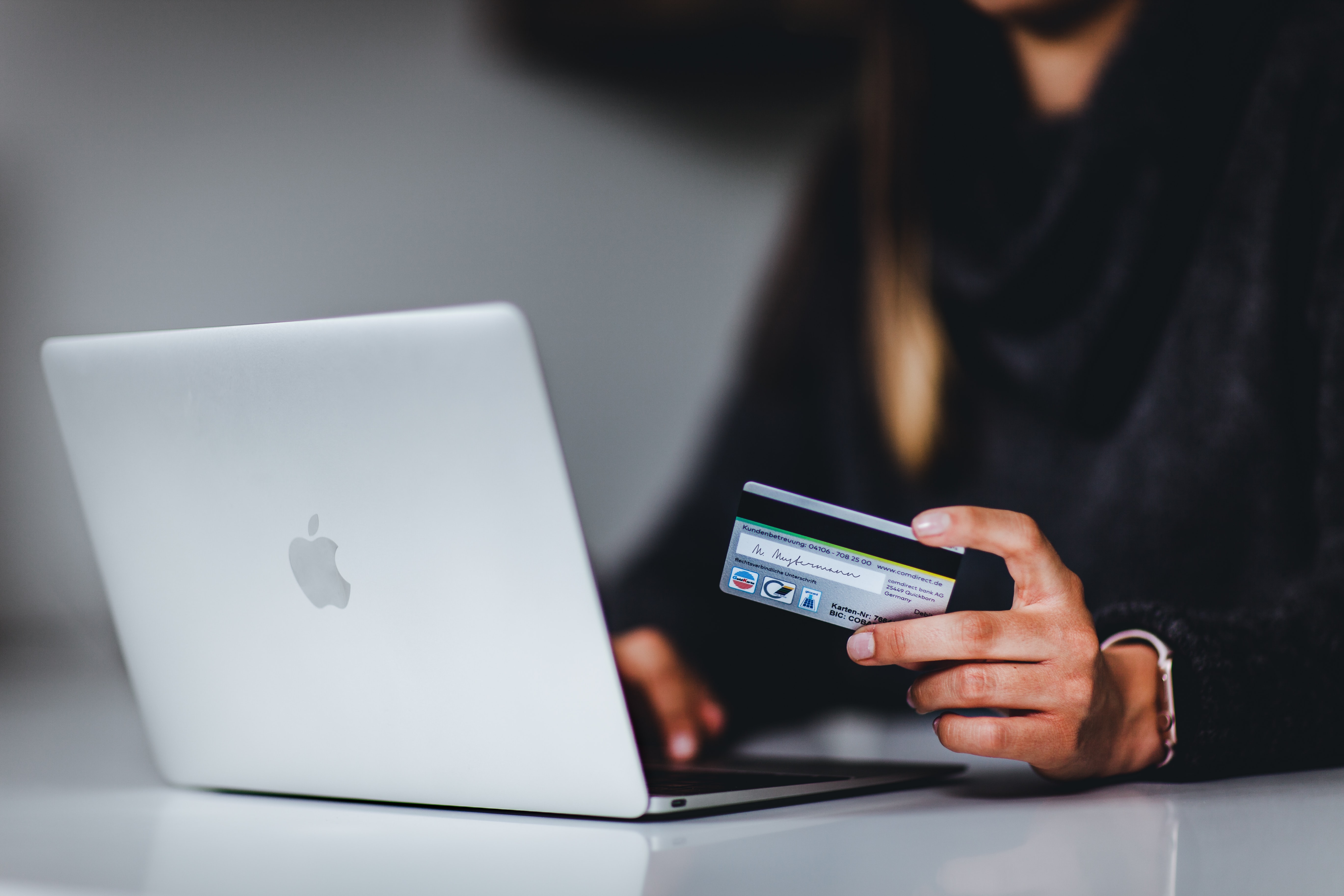 Podcast Transcript

Bart
Some some organizations that go really wild on autonomy. And then the team can do whatever they wants. And then you also get like wrong outcomes. I think, I think, you know, having some limited constraining metrics would would maybe act like guardrails for some things. That will be maybe a great addition.
KJ
Yeah, that's very good. Yeah. People like those, like being empowered, but you know, they need predictability too. Yeah. All right. So maybe this is dovetailing nicely into part two, we can do some sexy editing there. And we come to part two with Bart, which is entitled OKRs is a scam. OKR is a scam with an exclamation back. scam.
Bart
Now your software is OKR software.
KJ
Excuse me? I need to maybe let's do a retake of that. Rewind. Rewind. Yeah, OKR software is a scam. That's that's what the title of a blog you wrote and provocative. Of course, maybe you could just elaborate and enlighten us as to why you think OKR software is a scam? Yeah, so I wrote an article,
Bart
I think a year ago, and I think it was was my attempt to, you know, shaking up some people, because I see many people trying to many organizations have tried to jump on the OKR bandwagon is now the first thing that we'll do is buy OKR software, oh, OKR. Oh, great, we need to have a tool to manage OKRs. And I think that's the wrong trigger, to start using OKR software. So first of all, it will encourage you to maybe create more OKRs, like, like we talked before about that? No, you should really have like one OKR per quarter. And then some of your teams only need like one OKR per quarter. If you buy a software tool to manage basically your OKRs like if you're 1000s of OKRs in your OKR software tool, you didn't get the idea behind OKRs. Right, which is focus, it's one of the superpowers of OKRs. It's so so so this will create this this roaming environment of OKRs. So that's one thing why I believe it's a scam. And you know, some vendors, they try to push for that as well. Right? Okay. You can write more software, or they even you know, have like a payment model about the amount of OKR should have like this, this even more crazy. And I think the trigger point should never be okay, around so far. Like, you know, that's only 10% of the of the problem you're trying to fix, you know, buying OKR software. So I think you need to go back, like we discussed before, first off, okay, why are we implementing OKRs? And then maybe try out some things, just use the piece of paper. Think about how it can work. And if you want to scale out OKRs, then you might No, think about putting it in OKR software system. So there's not anything wrong with that. But typically, it's always, you know, some companies try to treat it backwards. You start with the tool first now.
KJ
Yep. So just to clarify, it sounds like, you know, and you wrote in the blog, in fact that this was to shake up some people it was out of frustration, you live in this universe every day, and you see a common problem of people trigger happy to jump and buy an OKR software when they don't even know why they're doing OKRs. So that's sort of why you wanted to provoke people and say it's a scam. But you're not necessarily against, you know, every OKR software and think it should all be burnt at the stake. No, no. There's a place in time and a certain time is when you need it. Yeah.
Bart
Yeah. And there's, there's, of course, there are different kinds of implementations with different kinds of ideas behind them. One of the one of the one of those tools are basically HR kind of software related tools, like, you know, some kind of HR software packages, they say, Oh, we heard about this OKR let's add it to our software as a feature, and then you get organizations ready to try to use OKRs on an individual level, which I definitely not recommend. And then you know, you also get a lot of that behavior in organization like Oh, everybody needs to create individual OKRs which we all know, doesn't work. So well, you need to have goals for your employees, but not OKRs. So. So this is one example. And the other one, of course, will be that, that people try to use this kind of software to micromanage people, which is now also
KJ
a bad idea. Yes, I think we can find some common ground law that in the article you wrote, and in your book, really, you really emphasize that, and then you just said it there. 10% of the problem is software. So what's the 90% and from what you're saying, the 90% is really a people problem, um, it's a managerial problem in that they managers, when get to a certain level of hierarchy in the organization, especially a company, a b2b SaaS company, where it's growing like mad, and you're struggling to, to come to terms with the operational differences from this year to last year, you know, we used to be 20 people in a company, now we're at and we're remote, you lose a sense of control, you know, you lose the, oh, I want to know what Barr is doing. And I want to know, if he launched that webinar correctly, and you know, you want to get a closer proximity to the work that's being done. And I think what you're alluding to, is that that that managerial sort of desire to control and oversee and command those within your responsibility are is what's is what's driving the what's driving the problem with OKRs but it's also driving the problem of buying just any old software to do that.
Bart
Yeah, yeah, I just add the intake with CEO that he said, like, Ah, I want you to help with our OKR we implemented OKR and it doesn't work. So can you maybe help me? Yeah, sure. So we jumped on a call. And he said, like, Okay, let me show you, our OKRs. And then he opened, he shared his screen. And he showed his OKR software tool. And he said, like, you know, this is really great, because I can see, you know, in detail, what are what my employees are working on. So if I want them to work on something else, just you know, that the key result, and then they need to assign a task for them, and then can they can work on that. And you get, like five or five of them at company level. And he literally had, like, 500 of them, you know, on a company of I think, like 60 people, it was crazy. And I said like, this is not how OKRs work. And he said like, but how else can I control my my people? Right? And this was a typical example of a micromanager. Right, you really want to control everything in the organization, this guy was really stressed out. And, you know, boy, this is not going to work. And it was really not happy that I said that. But that said, this is not going to work. So
KJ
you see, that's what I really like about you and the way you write and you're, you're very honest, you know, like even saying that about earlier than a year and a half implementation. Now, a lot of people wouldn't say that because it could reduce their chance of, you know, getting a new customer but you you speak honestly, to your clients and whoever you're speaking with to say, No, you're, you're doing it wrong. You're, you're using OKRs to fix a problem where it's leadership, that lack of leadership and lack of managerial skills.
Bart
Yeah, it is. And it often is, and I think the people that are doing the work, they feel this, right, they feel this every day in day out. And I was lucky to be, you know, an engineer in one of these companies. And I was also frustrated, you know, I didn't have no direction. There was no people, managers were, you know, didn't help, you know, with, you know, quantifying how we make progress. Yeah, or focusing on results instead of, you know, just output just, you know, building features, building features. And it's so frustrating. So I think you owe it to your people to now think and define both goals in terms of outcomes and give them the freedom to to think creatively about fixing these things. Yes, so whenever I see an organization that is trying to micromanage I, you know, gets upset they really don't like that. It's a really toxic environment to be in. Yeah.
KJ
And what do you call it out? How do they react? You know, how did that go react to you saying that?
Bart
Then they'll say, oh, no, I don't want I just want to have like, OKR advicee. Just tell me how we can fix this. I said, like, can't be fixed with you know, even if you have like a great if you even if you write the greatest OKRs and rules that are, you know, sounds and all compliant to all the guidelines that we have just won't work for you. And he says, Oh, look, I find and I'll find another coach. Okay, sure. Go ahead, find another coach. But I really feel sorry for the people working in this organization. Right? Yeah, there's probably a lot of fear. And I talked to one of the HR people, and she said, like, there's a lot of fear. And people don't want to make any mistakes. And this is the wrong environment, right? Like, look, safe environments for people feeling free. And we're are encouraged to experiment with different things and try out things because that's, that's how you create innovation. Yeah, no, no. Yeah. So I really feel sorry for them. But I think then, but
KJ
no, no, that's great to hear, like, you know, it's crazy, it kind of gives me a bit emotional, because that's why I'm doing this, like, I quit my job, and took huge risks to do this. Because I'm empathetic with those people who are in companies who are micromanaged, and they dread going to work every day, they dread it, you know, I saw a report saying one in four people hate going to work in the morning, like they would rather stay in bed. And that is no way to live your life. And I feels like, you know, I want to do this. And it seems like you want to do it to to help those people to help those companies change to something where people aren't dreading going to work to be micromanaged. But they're actually excited to go to work. Something that's meaningful.
Bart
Sometimes here I live in, in the near Amsterdam area, the Netherlands. Sometimes I take the metro, and I see like, oh, you know, people sitting like zombies on their phone, they're walking like zombies to the big office places that was pre COVID, of course. And then they were just walking in, do their thing, walk out, go home, and then they're working on nice projects, side projects. Open Source project, right? Yeah, to compensate, basically, because of, you know, they couldn't, or maybe the guy kind of, you know, playing instruments and all kinds of creative things, because they couldn't put their creativity at work. And I think this is such a waste of talents. And if you can only change, you know, 5% in the world, that will be tremendous. Now, yes, that's
KJ
what is that what compels you is that your mission was just an individual is to try and just make a significant change to that, that really possible?
Bart
I think there's so much talent wasted. These days, and especially where, you know, my background in software engineering and software projects, or SaaS companies, like all the companies that most companies are software companies these days, but you know, I tried to focus on where the majority of the company's software engineer, yeah. And, and even today, like after 20 years of Agile software development, we still see this happening, you know, people are demotivated, you know, they just do their thing. And that's frustrates me so much. And I think now, this is, you know, costing so much talent, or we don't use the talent, and instead of improving how the company works, and focusing on outcomes and trying to coach people and teams now to work better, just tried to scale dysfunctions, right? We scale teams, and we just hire more engineers, more engineers. Instead of, you know, let's take one step back and see how we can optimize the organization focusing on outcomes, instead of you know, hiring more people, how can we, you know, solve the same problem with less people? Yeah, and, yeah, and you see this war and talent happening every day, people find it really hard to find talent, but you know, the companies that work without yours in a good way, and have the right people right skills in house. They don't have find, don't find it hard to find talent. People want to work for these kinds of companies. They are getting, you know, you know, open requests, can we can we please work for you, because we heard from people that, you know, this is just a great company to work for. And this is the environment that you want to create and OKRs is only the beginning.
KJ
Yeah, absolutely. Hear hear. You know, I think you're right. I think it gives a huge competitive advantage and for companies and they'll see the tides will shift, because people won't put up with it. No, I haven't, you haven't. And more and more of us will leave companies where there's, you know, there's just there's not the right outcomes orientated, there's not trying to solve the problem with the least amount of people, I mean, you could use that phrase and say, you know, how can we solve this problem with the least amount of OKRs? Yeah, that same principle we're looking at here is, I mean, you know,
Bart
exactly this ties back to lean thinking, or from either engineering backgrounds, and I'm used to use XP Extreme Programming, it's all the same, you know, principles and values behind that. And I think if you apply them to OKRs, the world will be just a little bit better.
KJ
Yeah. Right. On, right on? Well, that's great. You know, I think, yeah, I think I had a lot of questions. And I think we got through a lot of it, you know, I did want to get your perspective on something, this wasn't my opportunity to promote ourselves. When you talked about in your book and the blog about how OKR software, vendors will encourage and even incentivize with pricing to add more OKRs add more users to the product, just so that it can can become more proximal to their ecosystem that becomes more heavy with all their data in us. And then suddenly, it's where's the line between that and project management systems, it's a timekeeping status updating system, everyone has to do it, you know, do your OKR updates, or else and suddenly, this whole, everyone's not motivated to be ambitious, they're motivated to just update a number in a system. So what I was going to ask you was, you know, and this was going to be my suggestion, what we want to build this as a, as a software that would not be heavy like that, that would be more, that would adopt sort of a maximum OKR limit, much like Twitter's maximum character limit. So you can only write a certain number of characters, you can only write a certain number of OKRs. And that's it. That's all you get, you know, get to buy and pay for more. You know, what do you think about that? And what do you think? Yeah, what do you think about that idea?
Bart
No, I think I think, I think that's great, because then you basically constraint people in how to think so really, like your example of, you know, the limits on the innovator message is exactly the same thing. But if you can somehow find, you know, a way to change the behavior with software by limiting for some of these things, I think, I think that's great. Another thing that that software could maybe help you with is, you know, weekly check ins? Like, can you maybe remind people to do check ins? Or can you maybe help them facilitate in running very effective check ins, there's still work to do there, I would say, because most of you can, of course, manually enter the data in three key results, if you if, if you have like a weekly check in, you can then re enter the data, to update your key results, to see progress. Whether we also of course, do you know, integrate automatically with you know, all kinds of data warehousing software that we have in your organizations, or all the analytics system that we have an organization so people don't need to manually do things, and the owner hands, most of the interesting metrics that we see out there require manual work anyway. So but integrations I think, if you select if you try to select good OKR software to look for integrations that fit your organization. Yeah, that's definitely something I recommend you to do.
Bart
And maybe a tool that also would help the celebrations. Like all the people doing hard work, but do you also celebrate the successes that you have with your team? Yeah, yeah. Yeah. So so I'm gonna somehow I'm not sure how software could facilitate in that. But especially because most of the teams are working remotely celebration is, you know, how you do deal with these kinds of celebrations of this, you know, often difficult topic as it comes by you. You can bring beers, of course, at the end of the day, Friday afternoon, you can have like, drinking beers, but you know, maybe maybe there's some software that can help you maybe improve that, you know, yeah, it's a celebration of achievement.
KJ
Yeah, everyone needs Yes, yeah. Yeah. No, that's celebration. Yeah. Because it can be tough going for people especially now they might be listening, you know, mid quarter and struggling to find the motivation out there to, to add things in and, you know, it's it's always important to reflect and look back on what you've achieved and, and celebrate it because it's, it's a step forward. You know, anyone taking the step to use OKRs it's a step forward. So, yeah, all right. Cool. I mean, yeah, I think that's probably gonna wrap it up there. You know? I really appreciate your time, of course, we'll do the outro stuff, like sharing your book. But yeah, a little bit, we'll do a little bit of that just promotion at the end. But would you like to maybe give a, an outro to your, you know, give us a little summary of where people can contact you, you know, what you're doing next? And things like that?
Bart
Yeah, so if people want to follow me, I think the best place to go is my website, which is moving the needle.com/book. If you're interested in the book, you'll find there are some links to some retailers, where you can just buy it on Amazon amazon.com, you will find you find the book as well. It'd be great if you can maybe leave a review on the book. Similar to Goodreads, thanks.
KJ
Yeah, excellent. Now, it's really a very honest depiction and ideas presented by Bart here. And, you know, I think it's, I think it's the beginning of a big change in OKRs. You know, I think your mentality sort of aligned with what we're thinking that this is a people problem. And OKRs are not going to just magically fix anything, you got to become outcome orientated, you gotta focus on less, less is more. And, you know, I look forward to build a very just light waste product, not 500 features, maybe just five features. And now just use that because as you say, it's 10% of the problem. So why create software? That's more than 10% of the problem, you know, but yeah, but what's, what's your what's your sort of future looking like with, with customers and clients with expanding? Are you planning on doing an expansion? Or? What's the next year hold for you?
Bart
Yeah. So the next year is writing another book. Well, not the whole book, I'm writing a chapter in a new book. Right? It's about it's about project management. But I will make a chapter about why OKRs are not about project management. So again, a little bit of promotion there. So there will be the book will be released, I'm not sure when it will be released, but I'm just a co author of that book.
KJ
I'm sorry to interrupt you, but like, just it's a very important one. Do you have? Do you have a clear delineation between them? And that, do you have that sort of idea of what what it is
Bart
mean, between project management and OKRs? Yes. Yeah, I think OKRs work great if you are working with products, right. And project management in an OKR, never should never be treated as a project. But projects basically don't work, especially when you work with software development, that just doesn't work. And there's tremendous amount of evidence, why projects, many projects, they're all filled in software development, because even and also with OKR, if you're living in highly complex system, which is unpredictable, and uncertain by nature, and if you try to control things with projects, you can't, right. So it's proven not to work. And, you know, leave a little bit of a teaser here about how can we organize our organization without using projects? Or how can we take a different approach to do how we do project management in our organization? Because project management, you know, it's over companies is there to go, right? We don't do project management anymore in software project. So we're just over companies, we manage a product, right? So how can we develop products? And how can we build better products without using project management?
KJ
So you're saying it's more project management doesn't fit the mold of a software company because a software company is continually iterating a product project is by its nature time band to you know, we're gonna get the project started in January and by February, whether the continuous is what's different than what it's what you're
Bart
saying. Yeah. So in project management view, you fix now the Golden Triangle, right? You scope your budgets and your resources. So yeah, and let's fix and it doesn't work in software development, right? If it works great if you want to build a bridge, or you want to build a car or plane, whatever, but it doesn't work in software companies and OKRs are invented in software companies, or, and are famously known in b2c companies where everything is driven by software that just doesn't work there, right? You need to think in, you know, you need to adopt a product mindset there. Now, so it's great. If you tried to do project management OKR. She didn't got it, to be honest.
KJ
Great. That's a nice little teaser. We'll look forward to that book. And
Bart
it's called the research handbook on project performance.
KJ
Nice. Great. Well, I'm sure we'll take a look out for it. And we'll be in touch. And thanks so much for coming on the podcast today, Bart. It was incredible. You know, Bart's extremely smart, honest man and his book moving the needle with Lean OKR is available. And in all bookstores.
Bart
Yeah. All right. Thanks for having me.
KJ
Little summary of where people can contact you, you know, what you're doing next? And things like that.
Bart
Yeah. So if people want to follow me, I think the best place to go is my website, which is moving the needle.com/book If you're interested in the book, you'll find there are some links to some retailers where you can just buy it on Amazon amazon.com You'll find you find the book as well. It will be great if you can maybe leave a review on the book. Similar to Goodreads, yeah. Thanks.