EPISODE 6
6 Steps of OKR Success: 1. How To Create A Sense of Urgency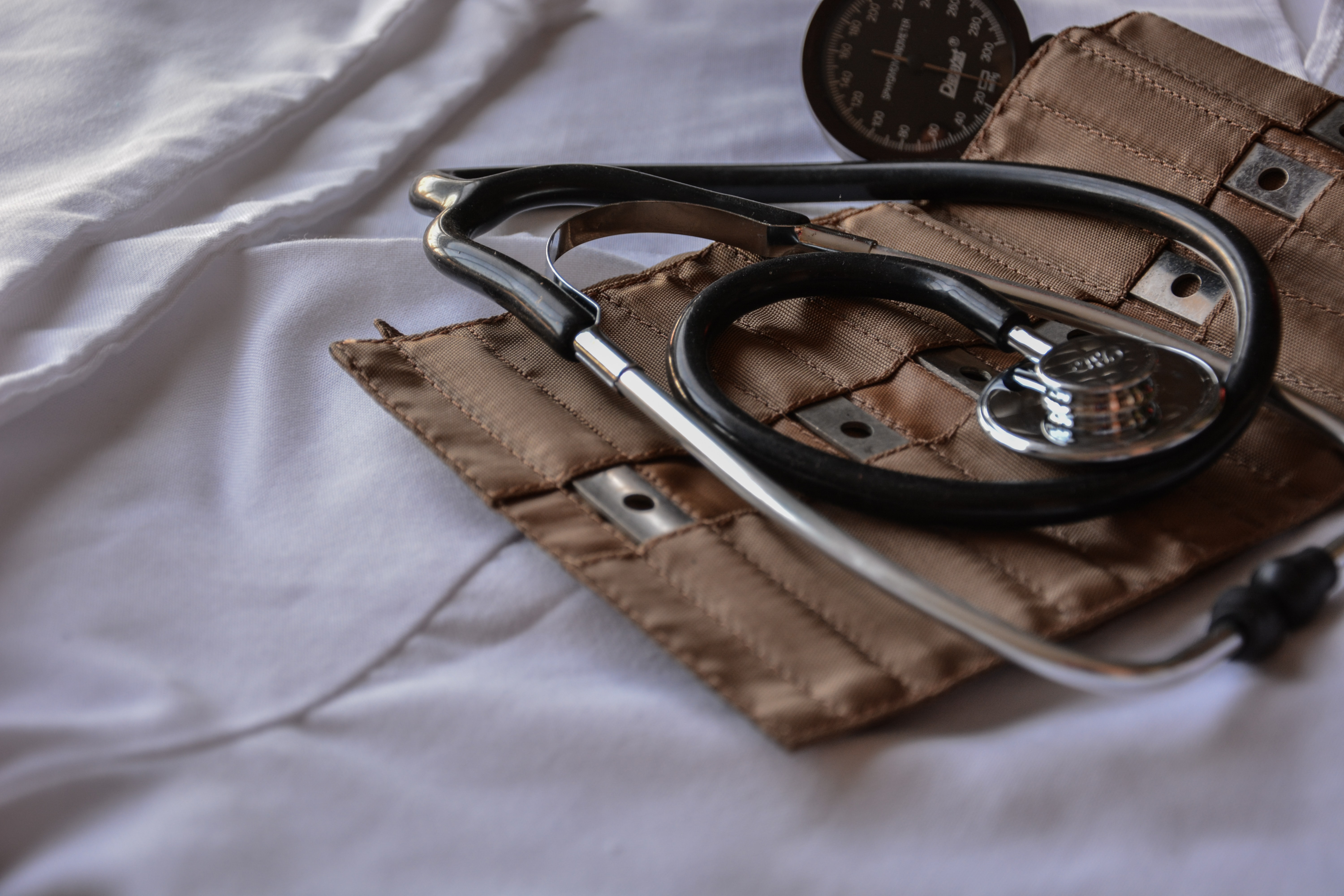 Podcast Transcript

KJ
In this podcast, we'll be discussing the first step of our six steps to OKR success. And it's about establishing urgency, the first step to defrosting a hardened status quo. So, we'll be discussing what urgency is, what it's not how you can build momentum from the beginning with your OKR Program. Yeah, let's get weird.
KJ
What we're going to be discussing is our six steps to OKR. And these six steps are derived primarily by a real psychology. And they're predicated on one fundamental truth, which is that deploying OKRs is very difficult. And the first three steps in our six-step program is to help you defrost the hardened status quo. Steps four and five introduced the new world of OKRs. And step six, help you stitch OKRs into the fabric of your company's culture, to ensure changes aren't reversed, the most fundamental part of any one OKR program where things can be won or lost: step one is establish urgency.
Stephen N.
Establish urgency! And the opposite of urgency is complacency, and complacency, not to use a term that's overused these days, but complacency is like a pandemic for many companies. It just grows and grows and grows. And before you probably know it, nobody's doing anything. I have seen it many times, but complacency is the opposite or the antithesis of urgency. And urgency is not what you might think it is when you hear the word urgency. Maybe describe what urgency means as it relates to implementing OKRs.
KJ
Yes, great, great starting point. Urgency is simply a set of human behaviors that compel you to act with intent. And that's the real difference between urgency and pressure. Pressure comes from an outside source, someone telling you do this because you must do it or do this or else, you're in trouble. Where urgency comes from within. It's an internal motivator, its intrinsic. It's a best described, I think as a determination that comes from within to make the most of every opportunity every day. And that is the type of behavior and attitude that needs to be shared and harnessed throughout your company, not one of compelling you to act because you're going to get fired, or you're going to lose your bonus. That won't get you anywhere with OKRs, or anywhere in your business.
Stephen N.
Yeah. So, I think what's interesting here is the question that's always asked by everybody from the top of the organization to the to the bottom, is what's in it for me? So, urgency might be at the very top held by just a couple of people that are their feet are being held to the fire by the board or their boss mandates it, right? They might have urgency just based on their current state of being but to get that state of urgency and get that feeling out to the rest of the company. It requires an understanding of what's in it for me. So how do you how do you communicate this in a way that gets people skeptics, laggards may be on board with what you're trying to do with OKRs? Whether it's a new implementation, or you're trying to do a reboot.
KJ
Great question. Well, the first thing in your question to address is, you know, how do you get these laggards to get on board or what describe what's in it for them? You need to first accept the laggards and the haters. That's what the rappers out there will say accept your haters because you know what, no matter what company you're in, no matter what OKR program you're rolling out, there are going to be resistors to it.
Stephen N.
Is that Is that a good thing to just go ahead and get out in front of?
KJ
Totally, totally. That's it. You asked me how do you do it? Well, accept those people get out in front and accept the uglies because those people will actively try to undermine the OKR program. There are people out there who are actively engaging in contemptuous behavior to undermine any sort of change not out of spite for you or some personal vendetta, it's because they're fearful of change. And that's what OKR is, behavioral change. So, that's what people fear. So, accept those people. But also look towards the enthusiast, that's step one on how to get people excited about what's in it for them, there's going to be laggards, there's going to be resistance, but there's going to be enthusiast to go, hell yeah, i want OKRs, this can really change my work. So, focus on those people. Encourage them, train them, you know, get them engaged in what you're doing.
Stephen N.
How do you find them?
KJ
How do you find them? Great question. Get out there and communicate, you know, communicate with your your teams. You know, the different heads in your departments and managers and, you know, people tend to know, you know, their managers and coaches and people in the organization, people tend to know the enthusiast czar. But I tell you one thing, if you want to identify enthusiast, here's a top tip. Look for the quality of a person who is willing to take risks, because those are the ones who are the enthusiasts.
Stephen N.
So, the people that have been to the casino within the last six to eight weeks, basically. So, you don't need to come out explicitly just say, "Hey, does anybody here have a gambling problem? Or is an avid thrill seeker? Yeah, we have a special assignment for you."
KJ
Yeah, they're like, wearing one of those green hats and carry around quarters.
Stephen N.
Yeah, that was good. Yeah. Well, that's, that's interesting. So, like, even so you can naturally in an organization, say 200 people, I mean, that's a big company. You know, a lot of people you might not know, everybody, but you know, a lot of people and you can get a sense after you've been there for a while, who those influencers and those risk takers might be. If you don't have that sort of relationship, is this as simple as talking to managers and seeking it? Is it hey, let's send out an email asking for some OKR volunteers, is this sort of multi prong approach? Like how do you find these people collect them and, and engage with them?
KJ
Totally, it's a multi prong approach, you got to use as many channels, diversify the channels of communication as much as possible, and, you know, look to get a range of variety of people from different disciplines with different skills, because those are the people you know, the more diverse it is, the more chance you have of finding them.
Stephen N.
Got it. So, when you have these people, and I know, we're going to be talking about naming your task force, but when you do have these people are you've at least identified them. And so, you got a roster of however many people that you want to really engage with. I'm assuming there's going to be sort of two tracks of messaging, there's the messaging to that group. And then there's the messaging to the broader organization about what's in it for me. I mean, how do you answer that question? When you know that there's a lot of literature out there that supports the separation of bonuses and incentives from OKRs? We have a little bit of a different view on that. But so many people are monetarily driven? How do you get them on board to something that they may or may not be compensated for?
KJ
Well, you're jumping ahead to step three, which is defining the vision for OKRs the future that you're actively working towards your why, but you can't define a why without first defining the people to get you there, because they're going to help you define your why. And by first, you know, getting a sense of, we're dissatisfied here with the status quo. We're accepting complacency, you know, so that's, they're all connected. But I think, the first step is really a recognition that you're underestimating the current situation that you're accepting, just the way things are done around here. And what's the initial cause for your complacency?
Stephen N.
What is the catalyst for you reaching out and wanting to do something in the first place? Whether it's coming from the top down or for me or yourself? So, I guess when we were talking about OKRs, and Key Results, one of the biggest things is trying to remove a lot of ambiguity from the language. And so, when we talk about creating urgency, it's or establishing urgency. It's very, it's very ambiguous, right? So how do you know how can you verify when you've ticked the box on this one? Is it just hey somebody is looking for a solution? You've reached out and talked to some providers, you've made it an attempt and publicly proclamated that you're doing OKR is like, what is the thing where we can say, you know, we have urgency? That's a two-part question. What is that thing? And then does if just the CEO, or just a handful of people at the executive level, have urgency, but the rest of the company doesn't necessarily like, how do you understand? If like, what's the where do you draw a line in the sand of like, do we have enough urgency here within the company to push this forward?
KJ
Well, it's a difficult question to answer it's a great question. I don't know if I have the perfect answer. But I do know that it doesn't take a ton of senior executives to come to a conclusion. Change can occur from one person, anywhere throughout the organization, standing up and being courageous enough to say, we need to change, like OKRs can be formulated from simply that. And so, I guess, if you want to have an idea of how to recognize urgency from pressure, and how to know when there's sufficient urgency to carry on, well, just question whether this behavior is manifesting itself from someone's internal determination, or whether it's a false sense of urgency, and it's directionless. It's coming from the top. It's well known, let's say, let's not say that let's say it's, it's originating from a place of anxiety or fear. And it's, it's just a sense of doing it for going through the motion to do it.
KJ
Yeah, so is a compelling event, enough to rally the troops around something like hey, guys, I mean, we worked with one customer, who much larger company, still within the mid-market, less than less than 1000 employees, but you know, their, their compelling event was, hey, we're looking to IPO. We're looking to go public.
Stephen N.
Now, in
Stephen N.
terms of what's in it for me, well, not everybody had skin in the game. I don't know that for sure. But that that was at least a compelling event or to strive for, maybe this is the vision you're talking about. But is it as simple as that just say, "Hey, guys, we're looking to reach these particular targets, we want to have this many users on our system, we were trying to make this much money, we're trying to change the world?" Is that just part of the equation here? Or is that a good place to start?
KJ
No, that is the starting point, you have nailed the exact starting point, a compelling event is synonymous with a change in something you do today to something you want tomorrow. Like, you're, you're sick of something else. So, you need to change to get something new. So, what you're saying is we don't have an IPO today. That's what we want in the future. So, we must change our activities today to get that, or the opposite could be true, where there's a crisis, that moment of we need, we're losing money. And if we continue to operate exactly how we're currently operating, we will fail. So, we need to make a change, introduce OKRs and, you know, build towards stabilizing losses.
Stephen N.
So, I think I often get ahead of myself with these and I'm not I don't always remember exactly the clean buckets to put them in but is urgencies still related to defining a place you want to go and avoiding a place you don't want to go.
KJ
That with the OKR vision is, is critical. Yeah, they're exactly they're very much linked. But I guess the reason the first step is establish urgency. The second is the OKR Task Force. And the third is the OKR Vision, where you're describing a future, you want to drive towards, and when you want to avoid is because you need to encapsulate that vision with the people who are representative of the company, you can't just do it alone as an operator here, you must incorporate everyone's perspective into that vision. So, it's relatable that everyone. But the initial crisis is the urgency part. And it could be, you know, that could be felt throughout the organization by multiple people.
Stephen N.
Yeah, it's the it's the spark, it's the Genesis, it's an origination point, it might not be fully refined, like it would be in step three, but that is the catalyst for "hey, if we don't hit these numbers by such and such a date, like my ass is on the line, or if we don't get our shit together, there's going to be, you know, it's going to be a cleaning of house." So, like, or even if it's, hey, if we don't do this, we're going to miss the boat, we're going to miss the window of our opportunity. I mean, that's, I can tell you that firsthand.
KJ
So that's more like it though, the prior too are a bit more often fearful that we might lose all our jobs here, if we don't get this. But the last one you mentioned was more, we might hit the boat here. That's a willingness to say, you know, we've got to make the most of things today, we got to every day, we got to wake up, we've got to focus on the most important things, because we have an opportunity, and we must take advantage of it. That's a great way to look at it rather than if I don't fucking get up today, I'm going to lose my job, you know?
Stephen N.
Yeah, your muster up just the bare minimum energy to get out of bed, start stroking your keyboard, and then, you know, put everybody on mute when you're on your zoom calls, and then get through the next thing, and it'll be painful. And it's not really the best way to operate work and have purpose.
KJ
But that's kind of the summarize that exactly. It's a manufactured sense of urgency, will soon be seen for what it is. Yeah. Yep. So honest with the catalysts of it all.
Stephen N.
Alright, so I'm just kind of putting myself or maybe just kind of paint the picture here. So, you have you have a leader at your organization, maybe this is you, Mr. or Mrs. listener, or maybe this is somebody else. But basically, you are the one that feels the urgency in some capacity to act. You know, you've heard about OKRs, maybe you've implemented them a little bit here and there. Maybe you've tried it in Google Sheets, maybe you bought a product, maybe you did it at a at a different company. But your current state is, hey, we gave this a go. A lot of OKR. Implementations fail, we gave this a go. And now we're going into the new year. Let's kind of reset, refocus. Let's start with step one. What's what is, what are some more like tactical things to focus on? To kind of get this process building momentum.
KJ
Yeah, great question. I think, firstly, some really, tactical tips are to ask individuals, you interact with every day, future oriented questions, so people can consider the future that they want to strive towards, because if you have a feeling of complacency, I'm sure you're not alone. So, ask questions like, what are you going to do when this happens? What will happen if this happens? What are you going to do about this? You know, what are we going to do about this? So, it's, it's trying to elicit people to think about a future that's better than the one they currently have. combined that with actively listening to them, rather than trying to argue and say, we have to change, we have to change. We must use opioids because I read the book, we must try to listen to them and stay open to their ideas. Maybe they have a better idea than using OKRs. Maybe, you know, maybe they've done other things with opioids in the past that you can discover and that be the hook for you to build more urgency. And lastly, I'd say you know, another great example that you must do is you have to lead by example, the quickest way to honor remind the urgency and lose all of the momentum that you've gained is by simply not acting accordingly with how you're communicating. So, there's no better way than leading by example leading from the front. And just basically, you must do what you say you're going to do when you're going to say it. That builds trust that shows that you're a leader, and you're willing to make sacrifices for everyone. So,
Stephen N.
yep, that's, those are great tips. And I would just add to one, which may not be very well represented, but if you think about it through the lens of there is agile, there's Scrum, right? There's all these different there's all these different terms and phrases to describe different things that different departments do. There's the value selling the Challenger sales, Sandler, you know, from sales, methodologies, marketing, there's demand gen, there's Account Based Marketing, there's all these, you know, flavor of the week acronyms, but all very departmentally specific, I think one of the biggest benefits when it goes to communicating about OKRs, and explaining to the company while you're doing this, and creating urgency and saying, Hey, guys, listen, every group, every team sort of operates differently, every team has their own tools, they have their special way of working, they have their own little acronyms that they use every day and how they gauge and measure performance. But in terms of aggregating and elevating the conversation to the strategic level and connecting to the to the greater good. This is our company's shared strategic language and system of record. This is how we have conversations strategically, not tactically. We don't care if you woke up this morning and tied your shoes, we want to talk about the strategy that you're implementing and connecting to. And I think that that's the biggest way to get adoption in buying and selling weed right now we're all kind of running around with like chickens with our heads cut off, everybody's looking at things differently, are not singing from the same hymn sheet. So, I think that if you say that you can, there's a power behind the linemen, when you get a group of people moving in the same direction, there's a power and an energy behind that. And if everybody is reading the different playbook, you're going to be going a different direction. So, I think that that's a big selling point for any person that's got a lead and OKR program. And it will help to connect and resonate with the people at every level, the organization.
KJ
Absolutely. Well said, Yeah, and it's, it's those things like you said, alignment, direction, leadership, these shouldn't be cast aside, because they're sort of abstract and metaphysical things, these are really foundational components in the business that you need to consider with a huge amount of, of time and reflection on because these things will influence the entire organization, like knowing where people are going, like having a direction for your business. So critical for performance. And maybe just one thing to add it on, you were saying it's so eloquently, they're about no alignment, and getting people to know that this is going to be a shared strategic language and system of record. Why not supplement that with the talk track and narrative of what is the cost of inaction? What to quantify, if we don't do these great things, like set up a strategic system of record and start having more strategic conversations, what is going to happen? Like a lot of companies, but particularly the SaaS ones nowadays, they just love to hear about data, they want to hear what's the return on this, and, you know, because it reinforces their confidence that, hey, you know, there's data, so you got to present some visual, you know, appealing data to say, we have to do this, because this, this is what we could lose, we could lose 10% of our, we could increase our employee turnover if we don't do this, you know, whatever it might be, and then build the emotion and the data into a nice foundational argument there. Yeah.
Stephen N.
Yeah. Well, I mean, hopefully, those are, I know, there's a lot more that we can unpack, but in the effort of keeping it nice and succinct. You know, is there anything else that you want to cover with this topic before we sort of tee up the next one? Is there anything that we missed, or you'd like to cover?
KJ
No, I don't think so. I really would like to summarize by saying, this is the first step on a very tumultuous journey, and you're a courageous individual if you're going to be leading the charge and OKR program, because it's difficult and time consuming. And the first step to it all, is to have compellingness to act with intent. And that's what urgency is, it's not pressure, pressure comes from fear. And that's not what we're talking about. We're talking about making the most of opportunities every day and sharing that with people. So, they know what's in it for them.
Stephen N.
Cool. Yeah, I mean, I think, look now, the way society is operating these days, and everybody's working remote, there's so many SaaS companies out there, they're all basically doing the same things, the same types of content, the same types of sales activities, same departments. I mean, it's all there's a lot of similarities here. And it's getting crowded. But the way to stand out in to be different is to be creative, not only in how you build product sell and market product, but also in how you operate your business. And there's a way to get a competitive advantage. It's not instantaneous, it doesn't happen overnight. But the companies that are rowing in the same direction, it's going to be a competitive advantage for your business. Because you can, you can fail faster, learn quicker, and pivot and be more agile. I mean, that's a lot of corporate buzzword jargon, things I just threw out there. But it's true. Like, the Perfection is the enemy of profitability. So, if you're like going around trying to come up with a perfect strategy, and just catering to everybody's needs, it's going to fail, it's you got to you got to be bold, and you got to understand that this is a big opportunity that not a lot of companies are taking advantage of. But if you fast forward, I would say five years from now, every company is going to have a standard strategic system of record and shared language. Maybe it's OKRs. I hope it is, but it might be something else. But I think every company is going to be mandated. This is how we run an operate, operationalize our business. So, get on board, and let's go do some cool things for customers. That's it.