EPISODE 10
6 Steps of OKR Success: 5. Generating Quick Wins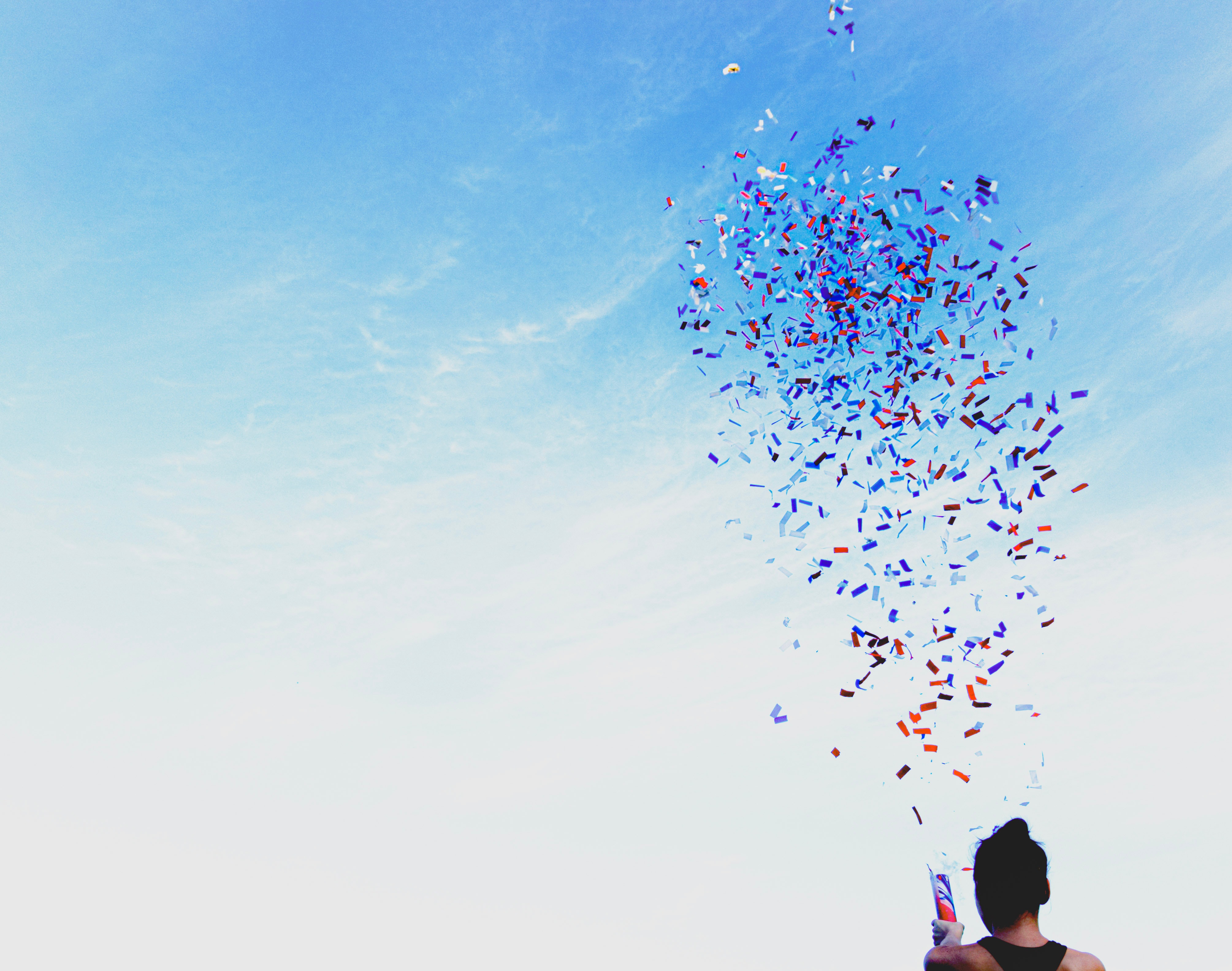 Podcast Transcript

KJ
Hello, everybody and welcome back to the Krezzo podcasts. Today we'll be discussing what a short-term win is, and why it's important for your OKR movements. So please tune in and relax, sit back, relax, enjoy the ride as we discuss why these short-term wins are necessary and you can go about creating them.
Stephen Newman
So we're now onto the fifth step of the six steps of to OKR success. We've talked about step one, establishing urgencies, step two, naming a task force, step three, galvanizing a vision for OKRs, step four, amplifying communication. Now we're on step five, which is generating quick wins. And we've discussed that the first three steps here are really about breaking the mold and changing the status quo, and shifting the mindset. And then steps four and five are really about execution, and putting the stuff to practice and in reality, and out of all the steps are all very important. But this is the one where you can unlock the most dopamine, because you can start to actually see tangible results. And you can start to see the movement and the change. And the quick wins are an important part of that process because they build momentum. So my question to you is, although it's pretty much implied what a quick win is, how would you define what generating quick wins within your organization actually looks like?
KJ
I define a short term win as an organizational improvements. And short term wins address the main the most important part of OKRs. And this why they're absolutely necessary for anyone on their journey to on a journey on OKRs, this is why they're necessary is because your organization has to benefit from OKRs in some way. That's that statement is kind of blanket. So a short term win is a way for you, as a team, as an OKR, leader to display illustrate that you're OKRs are benefiting the organization, not just an individual or a team, they're benefiting the entire organization.
Stephen Newman
And what sort of the the timeframe behind a quick win is something that takes 10 years to do is something that you can do before you have your morning cup of coffee, what is sort of the timeframe for a quick win?
KJ
Well, I know this might be one of the areas where we disagree. But to me it's very difficult to put a timeline on it. But what I would call is a short term win can be achieved in less than six months. That's my timeframe. So maybe it takes a couple of weeks, maybe it takes two months, maybe it takes four or maybe the whole six. But you know, when you look across a difference for a company, when you look across a variety of companies, depending how agile they are, will depend on how quickly they can see an organizational wide improvements. And that's the key part. Like it's difficult to change. A software engineers mind, let alone the entire 300 people at your company. So it just takes time.
Stephen Newman
Do you have an example of what a quick win could look like? So you got your task force together, you got your vision, you started to communicate about OKRs. And now you're on to this fifth step about generating quick wins. And it's like okay, well, I tied my shoes this morning. So that's a quick win. Or, you know, that's a bad example. But like, what, what is a good example of a quick win that a company can take on? What does that look like?
KJ
Yeah, there are many I would say there's two parts to doing it effectively. One is that you you identify an organizational wide initiative If that requires the least amount of effort to achieve, so the example I like to give because I was in it was a company who was looking to create a Knowledge Center for their customers online, you know, a place where their customers could self serve and find resources on how to use their product more effectively. And that online resource center Knowledge Center would impact a lot of departments, not just the customer success department would reduce product requests, it would, you know, help out sales because they can help out marketing, they could put marketing materials in the Knowledge Center, etc. So it was organizational wise, it impacted a lot of people. And the way to go about it is by selecting a pilot team, selecting a small group of really strong, talented individuals with a diverse skill set, and, and programming the short term win into your, you're prioritizing it basically, like you have to prioritize the short term win. That's kind of what this entire chapter is about. Because if you get one organization wide improvements, people, the contributors, get ahead of dopamine, as you say, but others look inside and say, Wow, that was really impressive the way they did that. And so yeah, it's such a critical part to prioritize. But yeah, you know, you build, maybe you build a Knowledge Center. One example I had.
Stephen Newman
So is the pilot team different than your task force? Can you clarify that one?
KJ
No, it doesn't have to be it can be the same as your task force, you know, yeah. Since you have a task force there, why not use them, but it depends on the, you know, the, the, the projects, I suppose, or the change that you want to make sure that you identify, if you need a lot more product people to do it, then no, you might need to change up the task force. But yeah, that task force would be a great team, because they are enthusiasts, hopefully, you know, as we talked about,
Stephen Newman
got it. So maybe if your organization is a little bit bigger, or maybe if you have a few things that you need to get done, you pluck off the pilot team to tackle this a separate, short term win. So it's interesting too I would say that there's every company out there has a lot of those initiatives, or sort of those big rocks that are like stuck on the one yard line that you can't quite get over the hump. They're not quite done, or things that everybody knows needs to get done. And but nobody's really taken ownership. Every company has that. I would also say, maybe you tell me if you agree or disagree, but finding some of the newer employees and seeing and asking what they see, and things that, yeah, they've identified as areas of opportunity that maybe they took with them from their prior company, that's things that they did really well, that could be a new idea. It could be something that they identified that's broken. But like that sort of perspective, that that fresh, fresh eye perspective is something that you can go to, to seek out what those quick wins might look like.
KJ
If, let's say you nailed it on the head is that? No, it's It's about planning, not praying, you know, you need to meet with a task force, and identify the most feasible initiatives that will have the greatest possible impact, and then commit to that. But as you're saying, You were identifying all these activities, like asking new hires, that's all planning it, you're, you're prioritizing it, you're putting attention into it, you're planning it ahead of time, you're not just saying, oh, let's pick choose this one, because that's the closest one I can think of, or the easiest thing, you really need to plan this one. And you need to make sure that it's not a gimmick, that will undermine the entire thing. If you just pick something because you know, you can easily do it in a couple of weeks, and not many people are gonna notice it. It's a manufactured bullshit, and people will see right through it, and it's not going to have the impact you're doing it. You're creating a quick win for the purposes so that you can show others in a row in a in the company. How effective OKRs are, you're justifying OKRs to the greater population in your company.
Stephen Newman
Yeah, I think I think the the order of magnitude here is a critical one. It's how I made a lot of my decisions, you know, back when I was doing, running, marketing and bis-dev is what what's the What's the audience? What's the magnitude of impact here? Is this something that benefits like one person? Or is this something that, like you described that benefits an entire customer base or entire, it has benefits across the entire customer experience? Right? So when you get those, you know, you get your task force together, and you say, Alright, guys, what are some of the quick wins that we could potentially do? Start getting those ideas out in the open, start to stack rank them and prioritize them? Would you agree that maybe figuring out how big of the audience and the order of magnitude would help to sort of prioritize? What's what gets selected? Yeah,
KJ
I absolutely love that. That that same order of magnitude or magnitude of impact? That's absolutely, definitely start ground them and you know, and get creative with it, maybe, maybe just your company's going through a phase of difficulty with customer retention. And it's a common theme that the executives talk about? Or maybe it's employee retention, you know, I don't know, there's, there's always those common things inside companies that are unique to the companies and that we always have that kind of issue with retaining, you know, sales people, you know, and maybe target that and say, you know, what, that could really get us, put us on the map here with everyone that we solve the pretty relentless, common problem that we've had for a while.
Stephen Newman
Got it. Yeah. And that makes sense. The, I would, I would say, going back to those new employees, like, you're never going to be more influential than you are in your first 90 days of employment, because you got that fresh perspective. So it's like using that energy and doubling down on that energy to figure out what needs to get done. I saw it firsthand, at a company I was working at where the engineering team was pretty spread thin and was constantly focused on maintenance only. And we brought in somebody to sort of re structure the team and, and it's a common development phrase called swarming, and he basically just said, we're all going to say, we got one OKR, we're all going to swarm on this one particular problem around stability. Yeah, we're gonna focus on this, yeah, I don't care about anything else, we're going to focus on this. And then it was very impactful to see how that actually changed the product offerings. But that was the result of a new perspective coming in, and with some leadership chops, then saying, forget everything else, we're going to focus on this, we're going to get that quick win, and really changed how we, how we operated as a business.
KJ
Yeah, totally. Yeah, it's a fantastic example, you know, and I assume what came out of that, the result was that you guys were able to learn the approach and learn and perfect the process of implementing OKRs. Because it's difficult. Now, it's like any skill, the first time you ride a bike, you fall over. The first time you use OKRs, you're gonna fail. But if you select a small group of people that are high performers, and you select a really targeted, you know, idea or problem, or whatever you want to call it, and you implement the approach and you execute, yeah, you might might not see the best improvements you've ever seen, but you'll perfect it, and you'll be able to justify a much larger rollout.
Stephen Newman
Yep. Yep. The sorry. Edit that out. Yeah, I mean, that was an interesting one, too. But other parts I would add to that is, it was related to stability and uptime was something that impacted a lot of people and Pax is a very large customer base, we had thousands of users tens of thousands of users thousands of customers. It in uptime was was a challenge, because you know, you had a had a aging codebase. And it impacted the confidence in the sales team to actually sell this stuff to customers and it impacted marketing, because there was really not a lot of confidence in the products that we needed to market. Right. So the point here is it was something that order of magnitude, it impacts a lot of people. And you know, the good news is the ship was righted. And got that win and we're able to go off and get more customers. are some bigger customers with more confidence?
KJ
And, you know, you touched on that order magnitude being an important characteristic of a short term win. And I would consider when you're, when you're planning a short term win, I would also consider three other things. Firstly, is the win clear? There needs to be clarity in the in the quick win. So there shouldn't be any ambiguity around, did we achieve the organizational improvement or not? Everyone needs to be able to clearly see, absolutely, that team targeted to increase retention or in your case, you know, whatever, decrease the sports agents, whatever it is, and then everyone can see it. So it needs to be unambiguous, it needs to be visible to everyone. So that it's, it's clear. And then it also needs to be related to the OKRs. So there needs to be a clear correlation that this organizational improvement has come about because of OKRs. Because then people can connect the dots and say, Okay, if I do OKRs, and I do them, well, I have to sacrifice this, this and this, but I'll get the organizational improvement, because I've seen the example in front of me, it's been done, you know? So is a really important traits to have when you're when you're considering and planning your win.
Stephen Newman
So what's the difference between getting a quick win and just a regular OKR that gets created that you execute in q4 of the Year, like, you know, every company has gotten multiple objectives? Is this tag differently? Is this sudden, separate? Is this purely related to the organization internally is like how do you distinguish between? What's sort of the day to day normal rhythm of business with OKRs? And what? This particular quick when is it just the first one or something's Correct?
KJ
That's it, that distinction is the biological nature of it. It's the first one of its kind. And even if you've done OKRs, previously, you're now I hope embarking on a new approach to OKRs that you haven't done previously. So this is a change. And if you're changing the way you've previously implemented OKRs, yeah, the difference is that you're simply this is the first one of its kind, and you're really putting everything you have behind us go hard on it, no Plan B, because it's the first catalyst to ignite everyone's momentum, it's going to impact more people than just a regular quarterly OKR. Because it's going to be the first to say, Okay, well, this approach now is actually working, you know,
Stephen Newman
so, but can you run these things in parallel? Like, is it is it sequential? Like do one OKR? Get your one, when that may take three to six months, then start using OKRs? In a more increased frequency? Or is it? Let's identify the quick win, but also do our regular business planning? Like is it the former or the latter?
KJ
It's the latter, you know, if you're, if you've got a clean slate, and you're implementing OKRs, a lot of executives like anything will say, I want to see the return on this, I want you to justify this to me. So start so start small. What I did at my company was, I was in charge of the pre sales and post sales engineers. So we were selling a SaaS product. And, you know, the sales engineer presale would determine the, you know, the trial experience, the technical requirements, and then the post sale engineer would then take the customer during onboarding and architect the appropriate solution that would meet the requirements. And what happened was the transition between pre and post sale was always a difficult handoff, things might get lost in translation. So I started to use OKRs, with the team. And we just we selected there was six of us on the team. That was it. And we said, we're gonna justify a large scale rollout of OKRs by doing it effectively here as a team. So we just started six people. And that's all it takes folks out there. You don't need to be the CEO to to create organizational wide change. All it needs is just a handful of really close high performing, you know, people who want it so yeah, we we selected something that we believed in, that's a really important part of it as well, we, we didn't trade off something that we cared about, we believed in solving this problem, which was ensuring a very seamless transition so that customers wouldn't, after two months of signing with us go, Hey, what the hell is this, I thought you said we had this feature, and now we don't. So that was the problem. We're trying to solve basically, disgruntled customers, not knowing what they needed to know, in advance. And we created a lot of little things, we did a lot of initiatives, I won't go into all that detail. But basically, we set a quarterly a three month OKR. To change that. And we did we changed it. And I think was the really, really something that I enjoyed most of my career there was that we were able to achieve a win where it sparked more momentum, other people then, you know, at the end of the quarter, like my boss wanted to see the dashboard I created of the the short term wins. So it started, it starts to then naturally spread, as yeah, as you do that.
Stephen Newman
That's great. Yeah, and there's a bunch of examples that I mean, that we can point to, either directly or indirectly related to OKRs, that, that, you know, showcase the power of getting those wins, and how that builds momentum and credibility and confidence. And, you know, there's a lot of great quotes out there about short term wins, you know, but they ultimately turn into big victories if you do enough of these. And they can be almost like a pandemic, you know, for, you know, within your organization, if it goes really well, positive pandemic,
KJ
well, how do you get there? How do you how do you go from one small, you know, win that you had with your six person team to the whole company celebrating OKRs. And it's by publicize publicizing, promoting praising the behavior of the people who use the OKR. So you need to celebrate the contributors to this short term win. And you need to post them out there as you know, impressive, amazing people to your organization, because then others will see the positive impact, okay, whereas just having, and then others will begin to change their behavior and say, I want to be a part of a team like that, you know, a small entrepreneurial team that, you know, decided to go about change, I want to be a part of that, too. So it needs to be and that's, like a previous event, constant communication about OKRs celebrating things like this.
Stephen Newman
Got it. Yeah, that's good. It's a, it's a critical piece. And if you can go back and generate something that has sustainable value. I mean, that's, that's something that will live on. Long after you've left the company, right? I mean, there's, that's the, that's the ideal scenario, as you create something that's super sustainable. And in something that you can look back on and say, that's what we did, and they still do it to this day, those are my favorite ones, you know, being able to see something that was changed or implemented that stood the test of time. This is great. So anything else, right, it's a quick wins, that is important for people to take away from this conversation.
KJ
I'd say, take away a sense of opportunity that it's not too late. No matter where you are using OKRs. It's not too late to target an initiative that or project or a change in organizational improvement, that that you we've always wanted to go after fuel it with the right people, and programs, you know, into your priorities, don't let it slip, you know, it needs to be a priority, and needs to be your number one priority. And then once you go about doing it, whatever the results, ensure everyone knows that you did this, you know, toot your own horn about it, because the short term wins provide the proof that's needed to change more of the resistors of OKRs or the cynics about it or the people who don't quite know too much about it. You can really start to change with it builds with this momentum.
Stephen Newman
Yeah, and the other thing I would add to that As we talked about the task force and you know, maybe a pilot team and maybe new employees plucking off these these sorts of efforts, but it doesn't need to be a wait for your boss to kind of hand this down to you like you could be it this can be something that any person within the company can start to push upwards and manage up and, and showcase the power behind this sort of effort. Because if you take ownership of something, and you do something in a positive manner that doesn't detract from your day to day job, that will get noticed. And you can be a manager, you can be a boots on the ground person, you can be on the leadership team, whatever level it is, you take ownership and get a little group around you, you can drive change, and that builds momentum. So you don't have to wait till somebody hands us and puts them on your desk, you can go off and get this today.
KJ
Yeah, exactly. And it's not going to be. And let me just finish by distinguishing a quick win is not the fulfillment of your OKR vision. They are simply the fuel you need to carry on throughout your journey. So as Steven said, it's all about building the momentum. That's what they're there to do. And you create more momentum, you learn each time you do them, and then grows and grows, it justifies itself. And you can get to a full scale rollout. And with a lot of enthusiasts behind it, if you try to if you try to just implement OKRs organization wide, we're doing it, it's like trying to boil the ocean. This is simply about taking just one cup at a time boiling that cup and going back each time.
Stephen Newman
Yeah, it's like you can almost create a quick win roadmap, right? You can just say, here's, you know, a half dozen things that we want to do over the course of the next two years. And this is the sequence we want to do them in and let's do one now, let's learn from it. And then let's do the next one, when when we have completed it. And over time, you can look back and be like, Wow, look at all the things that we did. But it's that consistency that is key. That's the key part. Yes. And but that would be another way to kind of build that momentum and keep it going forward. Because you wouldn't want to just create a quick win and be like, Oh, that was great. And then let's resort back to our prior behaviors. Yeah, have some sort of the next thing teed up, that you can be excited about to really propel you forward.
KJ
Well, I think that well said and I think that leads right into our last and final step is sustaining your OKRs and sustaining these wins and building the momentum so that all these all this effort you've put in so far doesn't just get reversed because the pace of regression is more than the pace of progression. Thanks for listening, everyone. Next week, we'll be discussing how to empower everyone in your organization so that they can drive long term impact with OKRs. Be sure to tune in.