EPISODE 8
6 Steps of OKR Success: 3. Galvanizing An OKR Vision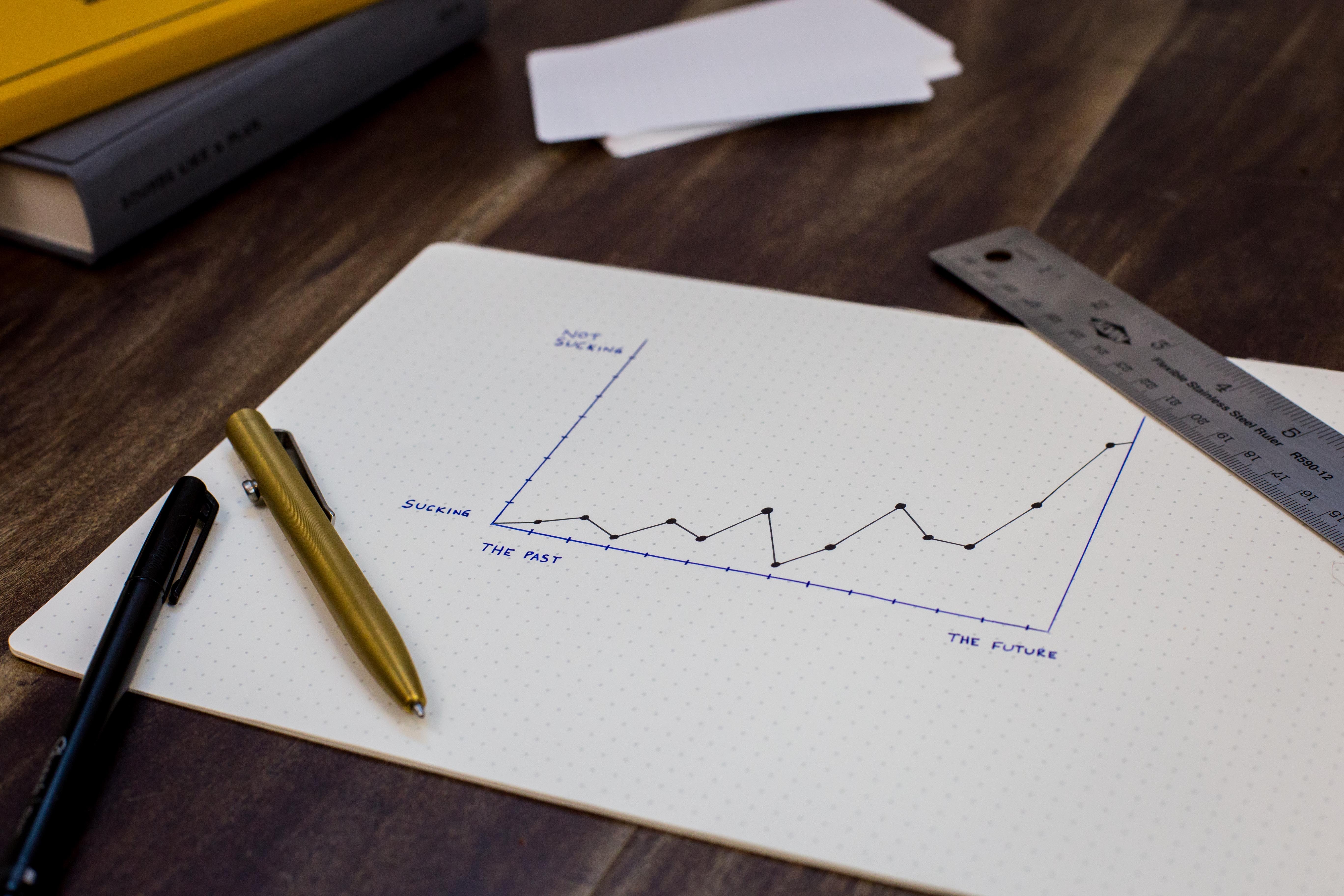 Podcast Transcript

Stephen Newman
On today's podcast, we'll be talking about galvanizing an OKR vision. It's the third step in our six steps to OKR success, we'll be getting into what an OKR vision is, why it's important, and how to create one.
Stephen Newman
Alright, so we've been talking about the six steps to OKR success. It's a prescriptive, six step process that is proven in psychology that can help you with your OKR implementation, helps with the sustainability of your implementation, and overall success of the OKR program. So, step one was establishing urgency. Step two was naming your OKR Task Force. And now we're on step three, which is galvanizing an OKR vision. And this is going to be an interesting one because every company supposedly has some sort of mission, vision and values that sort of keeps their business unified and marching in one direction. Some companies do this better than others. But when it comes to OKR vision, this is a little bit different, but it's an important step in the process. So, to kick things off for today's discussion, KJ our OKR, extraordinaire, what the hell is a OKR vision and why is it important to this process? And where did you go?
KJ
Firstly, I had more dog problems. But let's not build too high of an expectation. I'm not an extraordinaire. I am relatively okay.
Stephen Newman
Our resident OKR peon KJ?
KJ
Yeah, so where do we begin? The first three steps in our in our program are really focused on defrosting the status quo, what's your company, so galvanizing OKR vision is like that nice wrapper, you put around both urgency and your task force, because these three steps are going to really begin the momentum to drive some change. And that's really what OKRs are about. So, the vision is going to help with that it's going to, you know, harness the power of the company's collected focus. And, yeah, I mean, I can start with just a simple and one of my great admirers John Kotter, his definition of vision refers to a picture of the future with some implicit or explicit commentary on why people should strive towards that vision. So really, what that means is, you're defining an ideal future, that you want to strive towards that's a vision. That's important. The second part that you want, it compels people to say, yeah, what we have right now isn't as good as what that person is describing in the future. So, let's move towards that.
Stephen Newman
Got it. And I don't think we've really mentioned this before, and maybe it's, it's a good time to mention this. So, our six-step process, every letter of the process spells out the word engage, which is really the ideal scenario for any OKR program is where you're engaging with each other. So, something to keep in the back of your mind not to throw another acronym, or whatever it's called, but it does help to kind of remember caps helps you to structure the process. And the word Galvanize is an interesting word, because it's defined as to cause people to become so excited or concerned about an issue or idea that they want to do something about it. So, it fits very nicely with OKR vision. Because if you do the vision and create the vision correctly, it's of a high quality, you can change your current status quo, but it does, it needs to be centered around that vision key. So I guess what are some of the things that are happening today, or exists today in a workplace that that are causing problems that maybe is the place that they want to move away from, and how can OKR sort of be the shepherd With a mechanism to drive that change internally, so like, what is something that, like a customer that's doing this for the first time, they sit down and they say, You know what, we have way too many pointless meetings. The vision that we want to strive for is one where every meeting is productive, collaborative, and everybody has a voice at the table. That's just an example like, so what are some of those types of things that people can try to strive for?
KJ
Well, inspiration can come from anywhere. And one I truly have experience with is too many strategic priorities. It's, it's if you have 10 priorities, then you undermine the principle of prioritization. So, people maybe start with a feeling a sentiment and gut that they say, we're not really focused, as a company we're trying to grow. I know that much. But we're scattered strategically, like we're trying out things over here. Our teams are scattered, they're not feeling connected to the work that they're contributing to this singular, central idea and mission. Everything's feels like it's constantly, something's gone wrong, but we need to go over there. And nothing gets completed, but everything gets worked on. So OKRs are a great, great framework to focus. They encourage people to prioritize, align, and execute.
Stephen Newman
So, what would you say to a customer that says, well, you know, he just raised 10s of millions of dollars, and we just grew 100% or 50%, year over year from last year, what we're doing is working just fine? Right, we are growing, we are achieving and hitting our goals. Yeah, we've heard about OKR is that, you know, we've done well, just doing things the way we've been doing them. What would your response be to that sort of statement?
KJ
My response is great. If you feel there's no need to change, then don't change, if you don't have a compelling reason why to use OKRs, then don't use them.
Stephen Newman
You would just accept that the way they do it is equally as good as the way it could be done with OKRs? Or would you say, maybe you're leaving something on the table? Because that's what I would say. I would say that's great. I would, I would say exactly what you just did that. Yeah, that's great. With the caveat, are you sure that you're getting everything out of your company's potential?
KJ
Yeah, yeah, that's what you asked to, like, look, if you abide by the principle that there's always room for improvement, which I do feel never, nothing's ever actually reached potential as this great, great idea of treating yourself as if there's more to give. So, I believe there's room for improvement. But in the scenario, you've mentioned, people can be stubborn, and in denial and saying, oh, we're doing well, my mind, we don't need any of this. Like, if that's the opinion, that's, that's fine. But I think really, you know, to move back to maybe what we talked about in our last podcasts, if someone has a compelling reason why, and they feel and typically it is a senior executive who feels you know what, there is room for improvement. And if we don't get focused in this unpredictable environment, we're in in the world, we're going to lose our competitive advantage. If someone feels determined enough that way, what they tend to do is they tend to communicate that urgency and then they tend to attract a task force of people who were also enthusiastic about this. And this final step of galvanizing a vision is like "Okay, guys, we're in the room, we know there's something to do. Let's make a succinct document, which highlights where we want to go and why we want to go there." And it must be compelling, it must be realistic and easy to understand.
Stephen Newman
Got it. And how do you go about creating this? Is this the task force getting into the room and start just throwing out ideas? Is this being this is this one meeting process where everybody kind of writes their best thing on a piece of paper and everyone votes and may the best vision win? Or is this a little dirty? And it might be a little messy trying to create? Because you know, it's a vision for your company. And it might not necessarily be the vision for your executive or the leadership team. How do you how do you go about creating that vision?
KJ
I'd say, don't put too much pressure on yourself to begin with. Nothing must be perfect. But the place to start is with the OKR operator, your champion of OKRs may be the high-level executives, and operational leader, that individual says start with a draft, draft it out, and then hold a meeting with the task force to discuss and scrutinize the draft. And that's what you got to be open to during that you got to be open to criticism of your draft, but you need to just start just start with a draft, I remember writing a thesis in college. And the biggest problem I had was, I would postpone the start of my lecture was like, just start with anything, just write anything down, draft something. And that's progress. And then from there, everyone can start to use a lot of different, you know, techniques like scrutinizing the assumptions underlying the draft, like empathizing with the people who wrote it, and the people who are giving your feedback to it. Asking open ended questions is a great way to seek the truth and not some bias. Instead of saying I think our OKR vision should be to focus, then everyone goes, oh, well, what the boss said, it's about focus. So better to focus whether something a question like, what should our OKR vision be about? How may we accomplish this? People then have this broad openness to say, okay, let me think about this, you know?
Stephen Newman
Don't ask the binary question, the yes/no. And so how do you every, like I said, every company has a vision, ideally, like Google's, for example, this might be their mission, it's always confusing mission vision. But Google's is to organize the world's information and make it useful and accessible, I believe, something like that. How much of this is related to your products versus your products and services versus just the way you operate internally with your business? Like, is this a separation of church and state keep these things separate or should there be a blending? Should it be "Wow! This OKR vision is so fantastic. Now it's going to replace our regular vision." Like how do you kind of organize and group this in comparison to like traditional vision statements?
KJ
Great question. It's not a replacement. And OKR vision is not a replacement for your company's vision. Let me give you an analogy. You have a bicycle, it's some type of metal, you know, belt and harness on top of two wheels that you can propel forward, then there's a car. They're in the same family, they have the same principle, they have wheels and metal, but they're different. Because one, you know, has other components, like an engine and a steering wheel, whatever, but they still propel you forward. So, I think the principle of a vision or the principle of vision, writing a vision is what you abstract from the company vision, but you change it, and you contextualize it in the lens of OKRs. So, vision, at the company level and the OKR level, the purpose of them is the same. The purpose of them is to motivate people, because people are motivated when undertaking an activity that they desire. They simplify decision making both your company vision and your OKR vision have the same purpose and they simplify what you need to do because everyone has a clear vision. And then thirdly, they align people. Both your company vision and your OKR vision will align it. So, they abstract the same principle underlying it, but you put it in a different context.
Stephen Newman
Got it. So, it's like it's, you know, the more the merrier you I want to have a 10,000 visions like by like, a couple of a handfuls of visions that can really push the envelope that put things in the right context, like he said, can help to give people that sense of purpose and the direction that they're going in.
KJ
You don't want loads of visions, but you need one for OKRs, because you're on a journey to change the entire organization and how it operates. You're not simply coming up with a new product feature, you're attempting to fundamentally change the entire organization that you work at. And for that, you need a clear vision, and a compelling vision. You know, if you're, if you're writing an email, you don't need a vision for that, you know, or a marketing campaign really what you need for are big, big projects.
Stephen Newman
And there's power behind just having a vision. I mean, people use vision boards, for example, to get the thing they want in the future, the car, the house, the, you know, six pack, whatever. And they pin it up on a board and they look at it every day. And then it sort of can manifest itself. The first time I ever saw, this was probably 2014-2015. The first time I was flipping through a car and truck magazine, the first time I ever saw the 2014 GMC Sierra, I was like, that's the most beautiful truck I've ever seen in my entire life, I rip the page out of the magazine, and I pinned it to my wall. And three years later, I literally had same exact truck. Half the cost, because I bought it used but it does, like I looked at it every day. And I was like, I'm going to get that one day, I'm going to get that one day. And sure enough, it happened. Now that's a silly example. But if you know, from a vision standpoint, if it's something you read every day, it's front and center, and you can remember it and you quote it, and people bring it up in meetings. And when the detractors or the skeptics say, why do I need to fill this thing out? Or does this thing to show up this meeting? You can always have that be a reference point.
KJ
But let me ask just since you gave a great example, let me ask you, and I'll highlight the three characteristics of a great vision. When you pin that up on your wall, did it compel you to act?
Stephen Newman
It planted a seed that I wanted to work towards that, you know, every day.
KJ
Was it realistic?
Stephen Newman
Yes. Not at the time. Not at the time. I mean, it was realistic, but I couldn't afford it that you know, that day.
KJ
Did it appeal to you? And you knew that through hard, focused work. You could one day achieve this thing. Maybe not connect in a week or two weeks. But yeah, reasonable in a reasonable timeframe in a lifetime? And what and three, was it easy to understand what the vision was?
Stephen Newman
Yeah, didn't even have any words.
KJ
Didn't even have words. Was that clear? Yeah. So those are the three things that if you're if you take anything away from this rambling that we do, sit down with your task force and keep it as simple as writing half a page. Four sentences, I don't give a shit, but just contain the characteristics of is this going to compel people to act. Is it going to be clear, and easy to understand? Disregard the business jargon bullshit. Just keep it simple and clear. And is it realistic? Is it going to appeal to people? Are they going to go yeah, we can achieve this if really push ourselves?
Stephen Newman
So, like a five second cartoon clip of like the Jetsons workplace, you know, everything's very, like automated and cartoonish? I don't know, maybe scrap that part. So, you say you got your task force together. You get in a room. You spend a little bit of time. Everybody's got great ideas. You put something together, you workshop it a little bit, you whittle it down, wordsmith it, then you say, "This is it. It's Baba, blah, blah, blah, blah, blah, blah, blah. Okay, great. Now we got this vision that we like the height of us in this room are excited about, and we're going to, we're excited to start to execute against this vision to try to achieve it." What, what do you do with this vision? Do you write it on a napkin? Do you get it tattooed on your forehead? Do you rename your company that vision? Do you name your first child that Vision like, what do you do with the vision?
KJ
That's a creative mind you have. Renaming children?
Stephen Newman
I have a terrifying mind that I would consider naming a child your OKR vision.
KJ
Yeah, look, the purpose of the vision meeting is to have a debate with your task force and to come out of the meeting with a future that is desirable, feasible, focused, and conveyable. in under five minutes, under five minutes. Maybe less, really two or three sentences, but some people want to capture more than that. Yeah, you know, I think really, ultimately, you've got to come out of the meeting with something that excites people to the extent where they're willing to sacrifice their own gratifications.
Stephen Newman
Yeah, so just write it down.
Stephen Newman
I know, you said under five minutes or in a few sentences, but I think that the target or the vision in my mind would be to get it into one succinct sentence. I mean, just something that encapsulates everything, like why are we doing OKRs? What is our vision, because we want to become a place where we don't have mindless meetings, and everybody has purpose? Right?
Stephen Newman
I can get on board with that, I hate meetings, mindless meetings, I should say, not all meetings are bad. Like, this is technically a meeting that we had on the calendar. It's great, it's productive, you know, we're talking about a problem, we're trying to solve a problem or share with others what we believe to be the ways to solve problems or create a vision, so on and so forth. So, like, I think that that is the ideal state. But if you got to give more context, nothing wrong with it.
KJ
Yeah, exactly. Sometimes you need to give context. But like, it's, there's, these are only just general guidelines and practices. So, you got to every company is different. But yeah, you want it just simple. That's it and succinct. Of course, you want to articulate your ideas as sustainably as possible. And that's always the goal. So definitely aim for that. But ultimately, just don't skip this step. That's, that's something I just advocate for whatever way you want to do it, right? That type of napkin, send it on a page and just do the step you know it, take it make the investment because it's worth it. Because you have this, then you have this more than just a document, you have a what's the right word? artifact. Yeah, but you have more than just an artifact that becomes something intangible that will propel you have this fuel, fuel that will, that people can now and this is the next step that people can now read about and understand. And you can begin communicating this vision. And that's the most critical thing with OKR is that you communicate effectively, why OKRs are necessary and why they're necessary now, and you have that fuel. If you spend the time to articulate your ideas and a vision, you have that feel to go out to everyone and encourage them all to get behind this guy, then without that you may feel like you're going into battle without your shield or your swords. You know, you got to feel more confident.
Stephen Newman
Yeah, you'll have you'll have to be able to defend your position in shear and like you said, be more confident. If then there's also why this stuff should not be done in a vacuum. It should be done with a team. So, it has more input and collection of ideas. Yeah. And so like, that's why when you actually start to formulize this stuff and put it in galvanize it, it'll be battle tested. And you will, it will be your shield. Precisely. So, to get a little bit more, this is great. You know, we're kind of going through the process and it's making sense and it's logical, and hopefully the listeners are, are feeling the love to have OKR. So, like, what are some more tactical examples? You're in a room, you're part of a task force. Somebody says, Hey, what's our OKR vision? For OKRs, like, this might just be more about the benefits of OKRs. But like, what are some of the things that might come up in that type of conversation? Is it? Yeah? Or is it the meetings thing? Like, let's have more productive meetings? Is it? Hey, we just want to be able to measure and verify what's being done. We want to get into a rhythm or a cadence? Like what are some of the things that might come out of that discussion?
KJ
Yeah, probably a million things depending on the company. I know, just though, that a lot of companies struggle with aligning their employees to a greater purpose. So, you know, a transparency or visibility into how an individual frontline person maybe contributes to a greater purpose, maybe that's the core of what you're why you're doing this. Something else might be that there's too many. What's the word barriers between our silos in different departments. And you feel that as the company has grown, and a lot of people in b2b SaaS companies, when they get in early, and now 20 3040 people, and you suddenly grow to 200 300, you, you start to feel the disconnect, because he used to sit beside Bob product guy, but now he just does product stuff over there and haven't spoken to him in six months. Now, maybe it's a connectedness that you want to find more of a collaborative work environment, maybe it's that you're not agile enough, you're not operating, or you're slow to react to the marketplace, slower than your competitors. Maybe you just want to increase profitability, because you know, you know, it's a good time and you want to make hay while the sun shines. So, or another really common one, I think is people start to leave you the IVA turnover problem, employee turnover problem, you want to fix this, and you want to understand why you need to do a, an analysis of why that's happening. But ultimately, you value people. And people are leaving left, right and center. Well, let's, let's start with that. Let's let that dry for OKRs.
Stephen Newman
Yeah, I mean, it's been said before that if you treat your employees better than your customers, you'll never have a I mean, I don't know what the rest of the sentences but like if you treat your employees better than your customers, like your customers will always be happy because your employees are happy, right? And right now, we're kind of going through an interesting phase in our society, and it's been deemed like the great read resignation, like people are just leaving their jobs and troves and, and not working or going and being a nomad and working in different spots. And they have the, they have all the leverage now, because they can work wherever they want, they can demand what they want. And there's, it's, it's changed the dynamic of how we work. And a lot of the reasons why people are leaving is, like you said, they don't have that sense of purpose in which is interesting is if you know, some of these companies that have that really strong, long term impact statement that everybody can strive for, like SpaceX, right? They want to colonize Mars. I mean, it's crazy, but it's likely going to happen in the next five to 10 years. Right? They'll have some people living on that planet, but that's the long term and it's what keeps them motivated. When things get hard.
KJ
They have a lot of motivated, empowered employees. Why do you think people feel so inspired by mosque and that vision? Because of that, because of that? Exactly. And yeah, you're not sharing that. Right? You're going to have a retention problem with your people. And that's that if you if you're focusing all on the financials, like we have to hit our number after day or don't forget the people hit the ARR. You don't get to your financial target without people.
Stephen Newman
And now that we're all working remote, like everybody works remote with you're all in your office environment and your dogs are sitting on the floor and people are interrupt in and it is what it is, but it used to be. We were all showing up to an office and we were commuting, and we were like we would kind of keep the pulse of the business by just internal communication and getting in a conference room and having lunch and doing trust falls together and all that stuff. And that's when like that environment, there were still crazy business silos that that just happens. Now that we're working remotely, now it's like amplified. They're like little miniature silos because you everybody's in their little world and, and it's hard to get visibility into what people are doing. And visibility and transparency are two different things, by the way, internal visibility is, is being able to share what's going on transparency is external. So just an important distinction while we're chatting on the subject. But it's like bringing all that stuff front and center surfing, surfacing the priorities and bringing it to a centralized location. So, everybody understands what's going on. That's what helps to bring those silos down, breaks it down. If we're all going to be working remotely, that's great that you can go work on the moon, as long as you got Wi Fi. If you don't know what the guy next to us don't are the people down on Earth, what's the point. So, you're just you're just, it's, you're like, completely distributed to the point where it's, you're just going to grind away to nothing. So, you have to have, you have to have an empowered workforce that is willing to get out of bed and show up and work and not watch Netflix all day, because you can't watch them all day unless you want to be big brother. So, this is important. And if people don't want to get behind your vision, then that's a great indicator that maybe you got the wrong person in the seats.
KJ
Yeah, exactly that OKR vision, it's so important to, as you say, grab people's attention, excite them to the extent where they're going to forego sitting, watching Netflix, they're actually going to engage with you. And you're going to show them through OKRs. And the framework as well as the technology that we have, that you should actually, you'll be able to visibly see contributions and how these companies is happening.
Stephen Newman
And the last two things, and then I think we've covered everything. One, it can't be understated, how important the objective part of OKRs is, it often kind of gets like it often feels very secondary. Because everybody wants to go to the numbers. How do you measure this? How do you measure this? Yeah, I can write an objective, we needed to grow the company, blah, blah, blah, the objectives and how you write those objectives and how they resonate with people. Very important, right. So, when you're writing your vision, it's very important. And then when you're actually getting into the tactical day to day of writing, your objectives don't just write well, we got to launch new products, put some thought into it write a good objective that people can remember, it's short, succinct, memorable, and actually will be empowering to people that are going to be contributing to it. The second thing is, you got this great vision, you got to communicate, right? And that kind of leads us into the next phase and stuff. And as processes. Communication is everything, if you got, you know, a workforce that's very, has a sense of urgency, and they're totally, you know, excited about what they're doing. And you got this task force that's trying to drive change and get this vision that's really succinct and tight and inspiring. And so like, you have to communicate that. And that's going to be what we're talking about next. Right?
KJ
Absolutely. Your OKR vision is worthless unless you communicate effectively
Stephen Newman
A vision or just communicate in general?
KJ
No, I mean, your OKR vision is worthless. You can have as many plans and visions and ideas as you want. If you can't communicate effectively. It's all for naught.
Stephen Newman
Yep. So, everybody wants divisions written down for them wants divisions formalized. Write it down on a post it put on your monitor. And that's it right? Just kidding. We'll talk more about communication, the next episode.
KJ
Yeah, please tune into it. It's going to be a really important one. That's where the most common pitfalls occur.