EPISODE 11
6 Steps of OKR Success: 6. Empowering People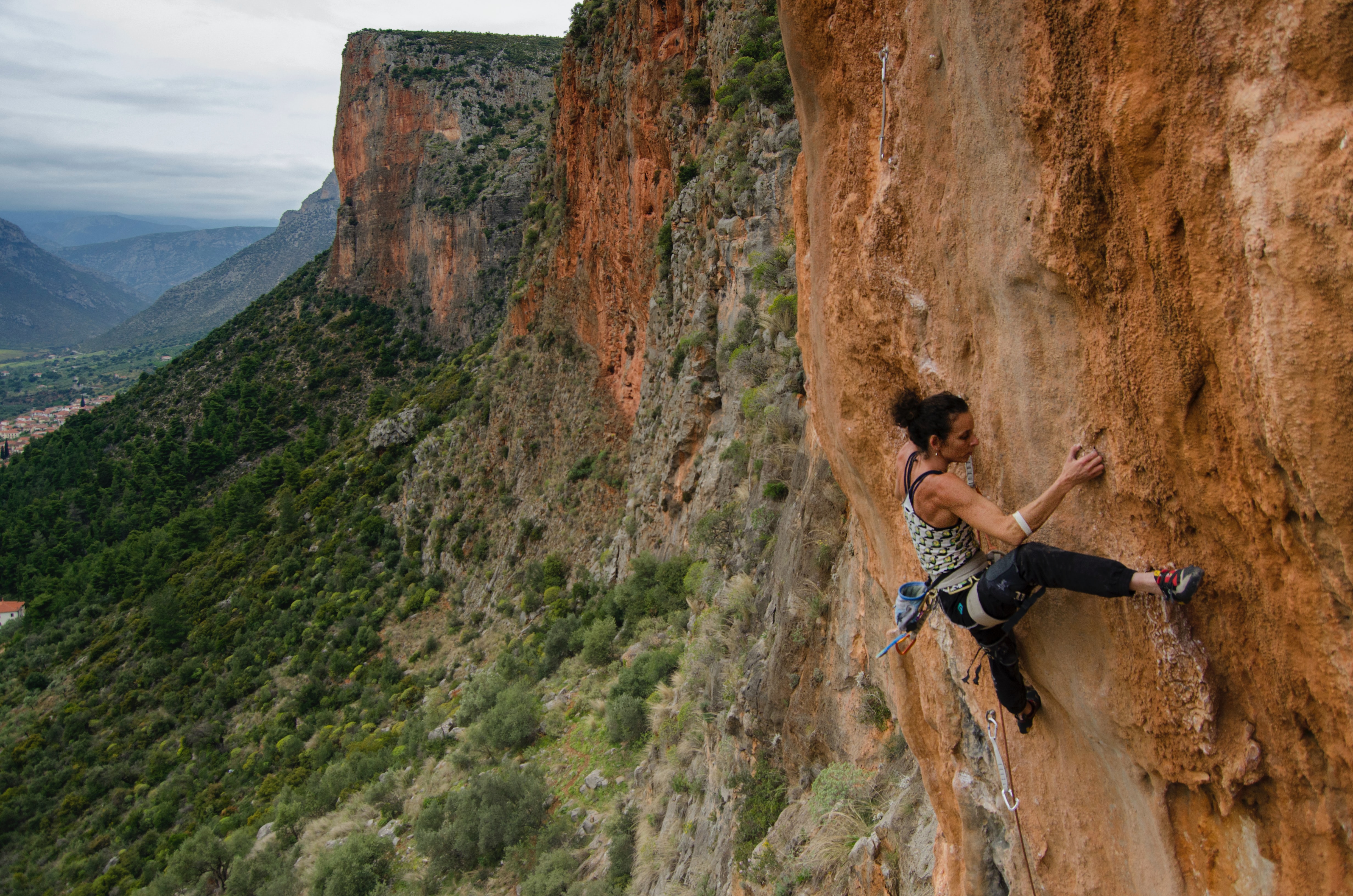 Podcast Transcript

KJ
In this final step, we address a critical question. How do you know when OKRs are done, it's important that OKRs grow deep roots into your organizational culture for them to be sustained. So in this topic, we'll be talking a little bit more about that.
Stephen Newman
So we've been talking about the six steps to OKR success. And today, we are on the sixth and final step. So to recap to recap, yet again. Step one is establishing urgency, step two, naming a task force step three, galvanizing a vision for OKRs. Step four is amplifying communication. Step five is generating quick wins. And step six is sort of undefined, but empowering OKR sustainability within your culture. So figuring out how you can continue to intertwine this into your business and make sure that it has longevity and making it part of your culture. So to kick things off, can you kind of summarize or re summarize just the the framework, the six step framework, right, the first three steps, the final two step the steps four and five? And then the last step like what like there's three distinct groupings? Can you kind of categorize recategorize those for us? put a bow on it. And then and then give a, an explanation, an overview of what this last step really means? Yeah,
KJ
yeah, absolutely I can. So I mean, it is a linear process. So don't think this last step can be moved up to step two, and you'll get there a great result. It's, it's formatted in a way to ensure optimal success and change. So the first three steps are about firstly, establishing why you're doing this, why, why do OKRs we're not doing them today. Why do them tomorrow, because you want to change something you want, you want to get rid of something old and start something new. So that's the first step, you've got to establish why you're doing this, what that is, and then begin to gather a task force. So you want to gather a team of individuals to define and flesh out that way. And that urgency. And then step three is that the band is galvanizing and OKR vision. So you're really trying to take all the ideas and succinctly define why we're creating, why we're implementing OKRs. And those three steps are all about, you know, the initial breaking out the catalysts of breaking out of the status quo, breaking out of complacency, because complacency is the default setting for all of us. Now, step four, and five, we talked about really building momentum, we talked about communicating the vision, you've defined it, great, let's start communicating it everywhere we go every channel internally, you know, externally do it to everyone. And then you got to learn, as we said, yesterday, you've got to ensure there's a quick win there, you got to program that in, you can't just wait and hypothesize that potentially, there'll be a quick win, you got to program and then. And then lastly, which I'm most excited about, is this final step, which is always overlooked. That's why I'm so fucking excited to talk about it. Because every single talking head out there, I'm an OKR consultant the ice tank on Grey's, every single one of them overlook this step, which is that in order for OKRs, to be really impactful, they need to grow deep roots into your organization, culture, they need to become a social norm. Like just the way we've always done things that needs to be what OKR has become. And that only can get there through consistent support and attention. And understanding what your current culture is, and understanding how OKRs can align to it. So that's kind of what we're going to talk about, we're going to define what culture is. So you know, you have a good understanding, then we're going to define Okay, the impact of it and how OKRs can really align to it so that they sustain themselves because you don't want to invest all this energy in OKRs, and then two years later, it's a distant memory. It's got to be sustainable. Got it, it's
Stephen Newman
kind of like, I'm a big analogy guy. So it's kind of like, Hey, you make a decision that you want to be a professional baseball player and your work and you, and you start to, you know, get a little team around you, your trainer and your support team. And then you know, sort of envision yourself in the big leagues, and then you start telling people that, hey, I'm going to be a professional baseball player, and then you start actually practicing. And now you're starting to hit homeruns, and this and that, and you're moving up the rankings. And then it's like, you get to the pros, and you make your big debut in the pro sport. And then if you can't stay in the pros for a long time, you're kind of just forgotten. You know, you don't want to be the one and done the bus. You know, the draft pick that didn't pan out, you want to have a long term career that is consistent and memorable. And because it like you said, it's the most important part, this is when you're in the big leagues. So that kind of crystallizes it, at least in my head. And I think this might actually help. You know, in step three, when you're talking about galvanizing a vision might start with the end in mind, like start with this perspective, what is our culture gonna look like? What does what would this look like if we do this? Well, and a year, three years, five years, 10 years, Google still uses OKRs and they celebrate it. So that's sort of the the gold standard that everybody uses, but it is an important one, it can be unique for each business. Before I asked my my relevant question, I'm just curious, we've been talking a lot about OKRs. And this process, and if you spell out the first, or you take the first letter of each step that spells engage. How many books have you read on this stuff? You've been pretty immersed in this for a while. I'm looking behind me and implementations, and you've run these, you know, yourself. But I'm just curious, like, what's the what's the count up to?
KJ
I'd say, you know, what was interesting was that I immediately, like, any person would, if you want to learn about a topic, you typed the topic in to Google or whatever. And you see, oh, there's a book about OKRs. That's what I want to learn about. So you buy it, and you read it. And so I did that, probably, four, I got back four or five books that OKRs. And, and all of them were the exact same, except for a different author. You know, now some of them have to say we're good. And I reached out to the authors, and thank them for them. But there was very a lot of similarities. Just, this is what an OKR is, this is how you write one, this is how they're great, great job, you know, but then I realized, well, actually OKRs are about behavioral change, and changing an entire organization. And that opened up a whole new set of books to me, because I was like, Okay, there's this thing called Change Management out there. And you know, a lot of those principles are adaptable to OKRs. Because OKRs are simply about changing the way you set goals, how you translate strategy into execution, it's all change. It's all human behavior. Humans are the common denominator behind it all. So we'll start reading about human psychology. And that just blew the doors off. So. Yeah, a few books on that, too. And I'm still reading books on that.
Stephen Newman
Right? Yeah. I've said this to you before, but you know, a personal side goal for me is to get you to do an a TED talk on this stuff, you know, to kind of take it to the next level. I think we can actually maybe pay to, you know, kind of a pay promo spot in there. I have to check into it. But yeah, it's been pretty impressive to watch. You just, like, absorb all the material and really go deep into it. And I've learned so much about this. You know, it started, it started all this started with a failed implementation of OKRs. But I mean, it's not just like wax poetic on the last episode, and we're gonna still get into it. But I think it's an important thing to, to bring up because people might be like, Who are these jokers? Like, what are they? What's their credibility and the credibility? I mean, we're still building that credibility. But all this started with a failed OKR implementation and planted a seed in my head years ago, that that's an interesting concept that can be improved, both from an approach standpoint, which is you know, where you've really dug into, but also from a product standpoint, which we haven't really been talking about products very much. Maybe we'll do that separately. But it's recognizing the immense opportunity here and then. But also, it's difficult because it is human psychology and we like to kind of do things the way we've been doing them. And change is difficult. So it's been very interesting to kind of see you take this concept and idea and really mold it into your, your own sort of put your own personal stamp to it. And
KJ
tell you, yeah, thank you for that. But I tell you something, just like OKRs my education on psychology and so forth is not done, just like your OKRs aren't done. And the fundamental principle that underlies of psychology that underlines today's discussion, is that the pace of regression will always exceed the pace of progression. Think about that for a moment. That means really, like I said, Before, the default state we're in is complacency. There will always be laziness, complacency and resistance to change. Always. It's in our human biological nature to do that, to be hesitant to change, because something's working. So the pace of regression will exceed your progression that you've made in the five steps so far, if you let it. So you need to keep that in the front of your mind to say, OKRs aren't done. Yeah, we we set a vision and we have a great task force. And yeah, we got to win last quarter. Let's sit back on our asses and enjoy the win, guys. No, it's not done yet. It's not done yet. It will go back to the way things are done. Because sometimes the leaders, the OKR, operators, they leave, or the task force leaves. And, you know, things start to slowly fall the pieces and you're back to the prehistoric times when OKRs weren't around, which weren't good, because if they were good, and you wouldn't need OKRs got
Stephen Newman
it? Yeah, no, it's great. I mean, there's so many, like I said, there's so many analogies here. It's like going to the gym. It's like, learning how to play golf. A lot of sports ones. Yeah, yeah, it's, it's a lot of consistency. But the one of the things that you mentioned before that I found interesting, and I still wanting to try to keep this on the rails, but like, try new things, and uncovering new potential for you, for individuals, creates, like new brain paths, or brain waves, right, like, so like, keeping things fresh and new and intriguing, like starting and doing new OKRs and being excited for the upcoming cycle and year, and that can help to unlock a lot of things. Because potential is sort of endless, boundless,
KJ
boundless, yeah, it's the one thing in human nature that we have no measurement on. It's it's impossible to measure. It's infinite, but we treat it as if it were a reality. And then that way we Yeah, by trying new things, we unlock ourselves to new knowledge and new information. But as you say, there's also this biological discovery where we unlock new biological proteins in our genome, which is insane to think that if we as humans actually try new things, both mentally and physically, we're becoming more of the potential we could be. So yeah, that's a really nice cloud to maybe just theme or mist for dread that what we're doing.
Stephen Newman
Yeah, it's like you can you people have unlimited potential, it's just a matter of whether you tap into it, can you unlock that potential? And I think what's interesting about OKRs is like there's, it's really about stretching yourself and seeing what you're capable of doing. And the interesting parallels there are, if you take any sort of grandiose ideas, like you know, Elon Musk, we're gonna put a, we're gonna colonize Mars or even back in the 60s, we're going to put a man on the moon, like, all this stuff, or even this year, we're going to start a business. We're gonna try to start a viable business with nothing but like, literally not much going on, but you sort of pick your aim, and things can start to manifest around you. It's very interesting. Not to get all metaphysical, but like, it does sort of when you when you have a clear destination of what you want to achieve. Things sort of start to fall in line with your ideal state. And it's stuff that you that you just naturally gravitate towards and things attract to you and interesting opportunities pop up, stuff that you've forced connections you've made, things come full circle, no greater example of that than this year.
KJ
And you know, what I love most about it is that gives me a sense of comfort, that, that that's, that is life. And that is our nature is that if we do try, and, you know, try and unlock that potential, and do it, honestly, and you know, good things will happen to you, and you'll have a really nice life. So it's nice, because I don't believe in any religious sort of anything. So it's nice to know, it's comforting. I think that it's a noble pursuit to kind of find more potential in yourself and the others around you.
Stephen Newman
Yeah, that's good. So that's a nice little. I don't know what you want to call that. But, you know, as it relates to keeping this sustainable within your business, like bounce it back to reality. So you got your task force, you guys are cruising, get your vision, we want to create a great culture that's, that celebrates big, big wins and big, grandiose, objective achievements. And you start to collect those wins, and maybe you've been doing it a quarter or two quarters, or a year or whatever. And how do you? How do you ensure that this can sustain? Is it? Is it all people? Is it systems and process? Is that leadership? Is it? Is it something else? I'm not thinking of? Like what what are some of the best ways to ensure sustainability?
KJ
Yeah, you did. You did manage to miss it. You were close, but you did manage to miss it. And is the key to sustainability is is culture is your organization's culture, and doing your utmost to ensure OKRs are compatible with that culture. So let me explain a little bit more. You might be out there thinking, Okay, we've got a few wins with OKRs, we don't need any training or coaches or products we we've got this takes orders. But your most logical step is to say, well, like any system we've bought, or methodology we're doing, let's make sure it lasts, let's not just make this a one and done thing. So what culture is you have to look at your organization's culture, that's where you should really start. And let's define a culture, there's a lot of million different ways you can define culture. But really, it consists of humans, and humans consists of shared values and beliefs. So that's what a culture is. And that culture governs the behavior of the people in the culture. Okay, so the people behave in certain ways. And they'd be they, when they get rewarded for being compatible with the culture. Or when they are compatible with the culture, they get rewarded. And when they aren't compatible with the social behavior that everyone else is doing, you get sanctions. And a great example, I read a while back, I don't know what book it was in. But it talks about a person who walks into an office back in those days, and everyone in the office was in a suit, like a really nice suit. And they were just in like jeans and a shirt. And that's the social norm that's culture is that everyone does in the in the community in the tribe, and everyone does this thing, which in this case is wear a suit, and you're not the next day, you're going to come in with a suit, because you want to fit in. That's human nature, you want to fit into the culture. So OKRs need to be like the suit. They need to be in there already. And anyone who comes in goes, Oh, these guys do this thing with OKRs and it's really good. And they, you know, they, okay, I'm gonna do it too. I'm gonna get on it. So that's the, that's when OKR is find their best power and you know that you can sustain it.
Stephen Newman
Got it. That's great. That's a great example. And a great analogy. Lots of analogies This, this. I think, I don't know if we've touched on it the last few weeks last few last few episodes, but the I've always believed that OKR is just kind of like this 80-20 concept where 80% of that is based in like the the six steps the like how to actually do this stuff correctly, how to write it, you know that the what? Of OKRs but the 20% is kind of like it can be curated and customized to your business. So because that is part of your culture, right? So like, if you If you if you reward employees for unbelievable achievements, or if you reprimand, I don't know, how you sort of operate with this in your business can be configured to your company and your culture. So to make it stick, I mean, if you're the type of company that, hey, we come in, we punch a clock nine to five, and we're all showing up to the office. All right, you might be a little bit more rigid, maybe you run your program a little bit more rigidly. That's kind of on yet route. Or if you're, hey, we're very casual. We don't wear suits. We come to work in our underwear, and we all work remote, and there's no time we're not punching the clock, like, and this is how we do OKRs, you know, in that sort of environment, so it can be kind of, there's no like, I guess my point here is there's no off the shelf template for how to do this last step
KJ
correctly, right? Oh, no, there's not. But I think what the message is to take away from is that, you know, Peter Drucker once said, a strategy that is that is at odds with a company's culture is doomed. Because culture eats strategy for breakfast, you know, that quote, well just replace the word strategy, you know, OKRs, if OKRs are at odds with your company's culture, they're doomed. So that's the message culture is really impactful. It's the strongest mechanism for lack of a better word that exists in your company. So if OKR is don't earn odds with it, they're gonna fail. So you got to make sure that they're not at odds with it. You got to make sure they're compatible with it.
Stephen Newman
Yeah. And in so many people, because there are a lot of examples of just failed implementations. And then people want to blame the OKRs. But, it's not the mechanism. You can't hate on the acronym. It's how you utilize it. It's like the equivalent of not being good at golf. And then like breaking your club, like, you're the it's the Indian, not the arrow, that's your blaming the equipment or the mechanism, that it's there to do your it's how the success you you get from it is based on you not the thing. I think that's often that's a big misconception because people like OKRs, yeah I hate those things like, yeah, okay, you hate having a clear destination of where you want to go in a measurable way to progress. track progress, you hate that? Got it? What do you like to do every day? Just sit on the couch and cover yourself and cereal? Like what?
KJ
Yeah, totally, you're right. 100% Well said, that's, that's it, that is just human nature to blame. Something for for our own our own downfalls. And that's something to avoid it's something dollars question, there's a few things to avoid in this, you know, step Don't, don't do that. Certainly don't, don't make OKR as a last resort, you know, don't make them an excuse, or a diversion, you know, rather make them something that's going to accelerate, you know, because they're designed to OKR is are designed to change people's behavior. So, you know, don't, don't make them some, some silver bullet, don't think that you've accomplished everything you have with OKRs. Because you haven't, I can just tell you that, you know, a false sense of accomplishment is just another way of saying complacency. And that creeps in, you're back to square one. And don't know, don't forget to measure culture is organizational culture is really difficult to define. Because it's invisible. Now, it's, you can't just tangibly hold it and say, Here it is, I can measure it's a sphere, you know, like, nothing like that. So it's difficult to measure. But you know, you need to, you need to find ways, and there are ways of just taking measurements of human behavior. And that's probably the closest you're gonna get, and you should benchmark that benchmark your culture to know where it is because it's constantly evolving. And you want it to evolve in the direction of OKRs. And you need to know that it's getting there it is you'll drive yourself crazy going It's been two years and we've been using OKRs. I don't know if we're at OKR centric company or not. I don't know. So you're gonna need to do that too.
Stephen Newman
Yeah, you should have an OKR for your OKR program. Satisfaction rate, engagement rates, people, creating them, updating, updating them. I mean, there's a lot here but yeah, on the culture front, it's either going in one direction or the other or The other you're are trending in the right direction or you're trending in the wrong direction. But once you once you cross over to the path of being a toxic culture, that's a, it's a hard one to recover from. Yes. So no matter who it is, you start to hear whispers around people and toxic culture or it's, it's some something you want to nip in the bud pretty quickly, because that can really destroy a business.
KJ
But that's a good year of dead, right. But nip in the bud, you know, could be synonymous or people that think with, I'm going to fight this culture, I know it's toxic, I'm going to come out with all guns blazing and fight it. And it's I know, it's counterintuitive, but that's not gonna get you anywhere. You know, most cultures when they become toxic, they're too entrenched in the toxicity to be jettisoned. So what instead you do instead of trying to fight hard to do the culture, you empower people, and that's where the title comes from, in this chapter, you empower people to evolve the culture themselves, because ultimately, the people in your company, are the people behaving in a way that creates the culture. So really, they're the key, they're the answer to their own problem. So by empowering them to say you have ownership on this culture, and you can evolve it out of toxicity to somewhere greater that that, then people start to act with a sense of purpose to say, you know, what, I feel empowered to actually change culture.
Stephen Newman
Yeah, and it's, it's not an easy thing to do. Empowering.
KJ
Hell no. Jesus Christ no.
Stephen Newman
It's counterintuitive, right? But
KJ
none of this shit is easy, by the way, sorry. Sorry to cut you off. But yeah, if you were thinking these six steps are easy. No, no, this is hard. This is the most difficult, painful feeling you will continually encounter in your career.
Stephen Newman
Yeah, it's like, it's like paint by numbers versus giving somebody a blank canvas. I mean, yeah, you can tell somebody where to paint, you know, put the brush and you'll have a picture. But they are not going to feel a sense of pride and accomplishment, and they're not going to do this on their off hours, they're just going to wait until you until you tell them to go paint a number. So it is counterintuitive, especially when we're, we operate in a world where you know, you gotta get shit done, you gotta get shit done. And the next thing is coming in, we got to like, How come you haven't done a thing and where's the thing, and it doesn't work like that. It's like, you have to, like the Fight Club thing, let go the wheel, you know, look at your, your pathetic drive to the ground. And if you do it well enough about the empowerment piece, then it becomes part of the culture, then then your your people start to police this for you, it send this important thing and these overly bureaucratic, hierarchical organizations where everything rolls up to the tippity top like, that sort of power dynamic is from an authoritative place that that isn't really the way we should work. It's not how our society works like your societies. We live in a democracy like, right? So it's like we the people need to police the culture and recognize and reward and appreciating courage. And, you know, over the course of a longer period of time, you'll have more sustainability. Yeah, if you
KJ
tell me, yeah, and let that transitions perfectly into more tactical how you do that? Because we're not a podcast that just say great things, you should do this. Tell us how to do it, you know? So, yeah, we'll tell you how to do it. What we've found the best is to maybe start by asking the question, if we had the kind of culture we aspire to, what kinds of new behaviors would be common? It's a good question to start with. So that gives you time to think and then simply obsess about those few behaviors, you know, as you say, trying to make OKRs change the culture and trying to do it wholesale across the organization. It's just gonna take a lot you know, so if you define what really good looks like when it comes to your culture, and it's an it's a few very small things like one or two things, then just focus obsessively on those one or two things. Don't try and boil the ocean. And then I would also say to is to enlist, how to get how to get OKRs aligned to your culture so they can sustain themselves. Keep enlisting more OKR enthusiasts, you know, they, there will always be resistors. But if you can build an immunity to the resistors by having more and more people who, as you say, police the culture or police OKRs too, then it's, as you say, it's like a self fulfilling prophecy. It's snowballs, and it just becomes like, okay, you know, now the people who ate OKR has gone from the majority to the tiny, tiny minority. So you got to keep enrolling and influencing people
Stephen Newman
in that direction. Yep, no, that's great. That's great. And, yeah, it's a momentum building, exercise all this, you're just trying to build that momentum and react. And and I would also add, if you're, every company, every for profit, business exists to make money. And money is a critical piece to obviously every for profit business, but, but often, the goals, and everything revolves around money, and your culture could care less about that. As well, yeah, like the majority of your people don't vote carry there. So it's like finding, finding a balance to recognizing the benefits of this, and how it can have financial impacts down the road, if you do this correctly. As opposed to, there's the number, and I'm gonna hold your feet to the fire until you hit that number. But it's not a sustained that's not sustainable.
KJ
That I think that I share it with you there came across it's, they actually have a term for that. Now, I didn't know it's called the profit paradox, I think, probably butcher this, but it's something like the companies who prioritize profit at the top are actually the companies that do worse than the companies who prioritize the people and the culture. They're the most profitable companies because the profit and the money comes as a byproduct to the, to the people that you've that you've focused on. So profit paradox, saying like, ironically, if you focus all your efforts on profit, you're not actually going to make as much
Stephen Newman
profit. Yeah, it's sort of funny, like all these, like, paradoxical type things.
KJ
So many of them, we all fall into them, like, you think we're good? No, I always think like let's get more money. But you know, what am I doing? And like, No, it's not gonna get me further, you know, everyone's just trying to get further but you know, you gotta gotta be careful with the paradoxes.
Stephen Newman
Yeah, yeah. It's just an interesting one, you know, it's like, do the opposite of what your DNA tells you to do.
KJ
Yeah, pretty much
Stephen Newman
like the, like the George Costanza thing. If, if, if every decision that you make is wrong than the opposite would be right. Then he goes up to the girl at the bar. He's Hi, my name is George. I'm unemployed. And I live at home with my parents. And she's like, Hello. Sorry. It's funny.
KJ
Yeah, one last thing, because I'm the tactical side, you know, this might often get forgotten about too, but it's aligned to what we just talked about, is, is amplifying the strengths of the existing culture. So okay, we talked, maybe this culture seems toxic. We've, we've surveyed our people, and, you know, there's some problems with it, but we're using OKRs. And we want to go in a new direction, don't start fighting tooth and nail against the culture, empower people, but, you know, express that the culture has got you somewhere, you know, like, there are strengths and weaknesses to your existing culture. So focus on the strengths, focus on the strengths. And, you know, make OKR is more about impact the people get to empower and lead the evolution, rather than OKRs are a top down mandated imposition on top of you people because you people down there can't fucking, you know, create a good culture, that it's not gonna work. It needs to be outdoors needs to be the inspiration for the people to grow upwards and evolve the culture themselves.
Stephen Newman
Great. Great. Well, I think that's, that's good, good way to wrap it up. It's been a great series. I've learned a lot. I've enjoyed chatting with you. I think, you know, we've covered some interesting things and hopefully it resonates with the listeners. And, you know, we'll be doing some more of these different topics and areas. and try to bring more examples and try to refine this and make it better. But, you know, engage the six steps to OKR success. I think that's a wrap.
KJ
And that was the final step in our six steps to OKR success. Thank you for joining us on the journey. We hope you've learned a few things with us on the way as you continue to use OKRs. stay committed. Stay curious, stay focused, best of luck.