EPISODE 9
6 Steps of OKR Success: 4. Amplifying Communication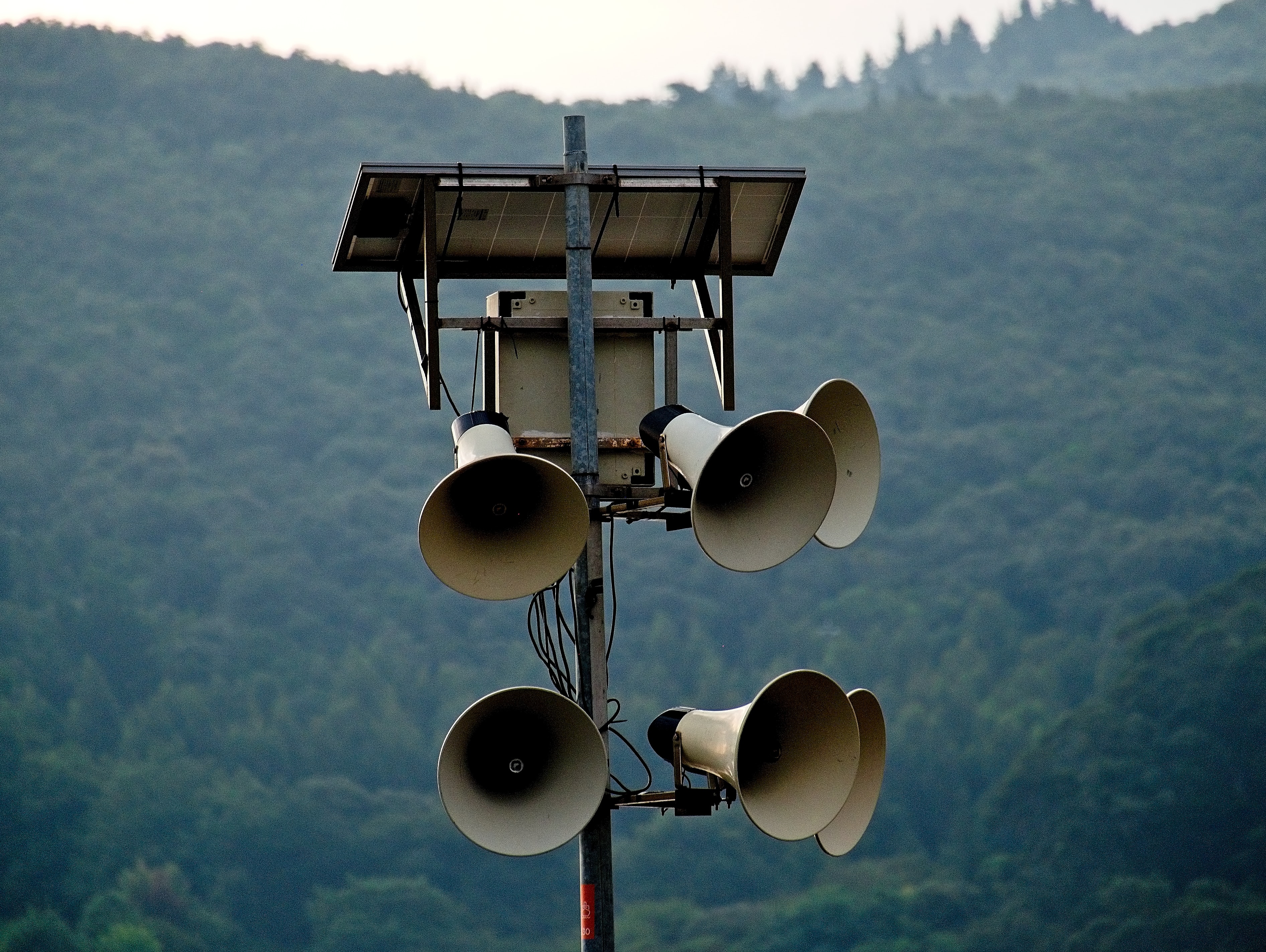 Podcast Transcript

Stephen Newman
In today's podcast, we'll be talking about amplifying communications, the fourth step in six steps to OKR success.
KJ
Give me something to work with there. I think I could that I could get one here.
Stephen Newman
And getting everything sort of teed up to succeed with OKRs. Shaking up the status quo a bit. Yeah. And then the next three, the next three are about execution, and actually putting what you've figured out and learned to practice. Bingo, this is where the fun begins. So we're talking about amplifying communication, very, very broad phrasing, amplifying communication. But it's a critical piece of it, because, well, obviously, communication is important. And if you never talk about your OKRs, and if you never share your vision, and if you never actually discuss and collaborate around this stuff, it'll it'll die quickly. So I guess that's sort of my view of what amplify communication means, as it relates to that step. But from your perspective, what does amplify communication of your OKRs mean, in your context?
KJ
Well, the previous step was about galvanizing an OKR vision. And this really goes hand in hand. And OKR vision without effective communication is just wishful thinking. It's just the plan, but without actually executing it, and taking action. It's useless. So this is really where the rubber meets the road. This is where you begin having a conversation about OKRs with the broader team, not just a few selected people on your task force. There's a lot of things you have to be aware of when you're communicating OKRs, you have to avoid certain pitfalls. Very common ones are under communication, which we'll dive into. And you also have to be aware that there are resistors out there, and they're going to have objections, and you need to be able to handle those objections, openly, honestly, and forthrightly. So you need to, you know, this is really important, because you spent a lot of time investing in, in a vision. But without communication, as I say, it's just wishful thinking.
Stephen Newman
Yeah and ideas without execution are just hallucinations. So this is, this is really like you've spent a lot of time you've invested in your task force. And you've created urgency and everybody's excited and sort of getting everything teed up and ready to rock and roll and you have your vision, and this is what you want to do. And this is the company you want to become. And the lights turn on. And now it's go time and it starts with just good, strong, solid, consistent, repetitive communication, not only just about the vision of OKRs, but just how you meet and discuss and collaborate. And we'll get into the more tactical stuff later. But it's all about making OKRs a focal point of your business, and almost like the fuel in your engine. Communication really can be the fuel for your OKR program, because the more you put into it, the faster you can go. And if you don't, if you don't put anything into it, you got an empty tank, you're not going to get very far.
KJ
And look, some of these principles are, are fundamental to the topic, the idea of communication, and we're not going to dive into communication. We all know, that is so important because it's the way human beings articulate their ideas. And their way you can it gives you if you're articulate, you can with your words, change people's behaviors, and that can change actions and that can move and disrupt the world. So, you know, it all starts with communication. That's how we that's how we operate in our society. So we don't need to go into all that but we're going to just focus on some really important tips of communication because it can be difficult, I just read a study there that 69% of managers in tech companies feel uncomfortable communicating with their employees. The people below them didn't give many reasons why. I suspect it's because, you know, they're their managers, they have to they're the authority figure to their employees, and they don't really feel comfortable.
Stephen Newman
If I had to guess it might just be, could be just a lack of confidence, you know, there's so much going on in the business, and there's so much uncertainty and everybody expects, you know, just top notch premium performance, if you can't deliver that, it might be a little uncomfortable. Nobody likes to go up in front of the company, when the numbers are not doing well. Everybody loves to get up and present when they've crushed their numbers. And in the green, like, everybody loves to do that. numbers do go up the next year, though, the, I guess, to kind of put myself in the shoes of an employee. Right. So I'm showing up to some all hands meeting, the leader of the OKR program is getting up there and they're about to make their big announcement. Hey, guys, you know, we're going to be rebooting our OKR program this year. I listened to it, and I go, man, we got to do this stuff again, like, and I talked to, you know, every Tom, Dick and Harry next to me and start slacking about. I don't really feel like nobody really wants to do this. Like what you talked about those objections? Like, how do you get out in front of that? Do you wait until you hear the murmurs? Or do you just point blank and come out and just call it call it for what it is and just get out in front of it and lean into it?
KJ
Totally, totally. You've you've highlighted a very familiar scenario. I think in a lot of companies. There's an all hands meeting declaring OKRs and maybe it's followed up by a little email or newsletter, but soon enough, OKRs begin to feel like homework, then they're just another thing that my boss is making me do. And before long, what happens is people just go back to the old way of doing things, the comfortable way of doing things, the status quo. So yeah, how are we going to go about changing that and not letting that happen? You're right one one great tip is to get out in front of us. lawyers call it when they're presenting it's always great they call it getting the uglies out. Now a lot of defendant lawyers will start with their you know, whatever that speeches they do at the beginning opening remarks by saying here's the openings my client is an asshole he he did this he's a bad person he never dropped out of college even live because it's reinforcing and it's giving this expectation to the listener that oh my god this thing is terrible. Oh god I've done a lot in presentations where I'm like, this is a terrible you know, experience you're not going to like this that the other and then when people actually hear the the truth behind it. They go Oh, well that's not as bad as there was eluded.
Stephen Newman
Sounds like a little reverse psychology. You ever seen the movie Eight Mile? So that, you know, you got the the freestyle battle. And basically, Eminem just shits on himself. And the other guy has basically nothing to say to him. Right? He roasts himself better than the other guy. So you get out in front of it. Cause, you know, at the end of the day, like Work is work. Yeah, it's it's not a blissful experience. It's painful, you know, it can be painful. This is not pleasure town. So some of the stuff's not fun. And it's, it's mandatory, and you got to do it and, but embrace it, and look at the positives and I'll ask you, I mean, what what are now let me let me rewind a bit. What are some of those objections? Let's keep going down that path. Like those objections. The detractors, like what what are they thinking? And how do you get out in front of those things? And how do you talk about those uglies?
KJ
Yeah, the most common one I hear is well, that we already have KPIs. So why are you giving us another metric oriented performance management measure? You know, why? And is this going to affect my pay? That's probably another really common one. How is this going to affect me what you're telling me that I now have to do this Paying and, you know, do I get less pay? And who's doing it? Well, I thought I already have a commission structure. No. So why the Why the hell would I bother working towards an OKR? When, if I work towards doing this stuff over here, I'll get more commission.
Stephen Newman
And we talked about that, not in this series, but we talked about the KPIs versus Key Results, part of the equation. And the KPIs are really lagging indicators. Whereas a Key Result can be more of a leading indicator and something to strive for. But we're also talking about a blending of those two. I mean, I know that there's a lot of literature out there that says, separation of church and state, don't make it related to compensation. What's your opinion of of that hot take?
KJ
Firstly, KPIs, as you say, are a lagging indicator, but they're also a measure of business as usual, performance. They are to encourage ambition, and ambitious goals. And so, you know, everyone looks at a KPI. And as a business as usual, if we don't change anything on any of our behaviors, we will get this output. And that's the KPI output. And everyone's like, that's this kind of benchmark, we get that. But what if we experiment and innovate and change our behaviors, and aim for something higher, which is the OKR path, then we might get this outcome. And that's, that's different. And then with compensation, you know, yeah, link it to the business as usual one, if you link it to the OKRs, it stifles the ambition, no one's going to say, Wow, I'm going to be really ambitious with this OKR, I'm going to shoot for the moon. And because if they don't hit 100% of us, they lose pay, it's not going to incentivize anyone, is there a way to bring these together in a way that that is meaningful and impactful? Yeah, it does depend a lot on the company and its culture behavior. Like if it's risk averse, if it's, if a company just generally from the top down, doesn't support a sense of failure, and the ability to make mistakes and learn from those failings. If it's like, you got to hit your goals and knock them out. It's, it's difficult to introduce OKRs into the equation because, like a 70% achievement and an OKR is spectacular. But it's, if you don't view it that way, it's going to be tough. But I certainly think overall, they're getting a little bit off the communication topic. But overall, to get a holistic view of someone's performance, they should, it should, you should look at everything they're doing. And some of that will be OKR related, and some of it will be KPI related.
Stephen Newman
Got it. So going, go into the objection part, sticking with that theme, again, because this is an important one that you don't want to we don't want to, you know, drill this into the ground, but the what's in it for me part of the equation, it's pretty common, and the the compensation piece is important. And so we've talked about communication, like getting over that objection, in a way that clearly articulates the benefit to them as the individual, like, what what are some ways ways to get around that? Because you don't want to have a bunch of people sort of half assed interested in doing this stuff. You want people excited, and businesses exist to make money and people work at businesses to make money. So trying to reconcile all that, I guess. Yeah.
KJ
Well, as we talked about, in galvanizing an OKR vision, the vision has to have a future that is desirable, that should articulate a future that is desirable that people want to strive towards, it should be compelling. So really, the how do I make it compelling? How do I define the benefit for others so that they know what's in it for them that should come before you start communicating anything that should be formulated that should be rock solid? Now you have that now, it's just about everyone having a clear understanding of it. So instead of thinking well, what is the benefit for everyone? Blah, blah, think just about I'm going to keep my communication as simple as possible. I'm going to diversify the channels in which I communicate, I'm not going to do an all hands meeting. And that's it. I'm going to do emails, slacks, I'm going to make a OKR, around communicating your OKRs. And it's going to have Key Results, which are measurements of well, I'm going to have my task force, communicate a benefit of OKRs to someone else in the company once a day for 30 days.
Stephen Newman
Got it. Let's do a little role playing perhaps, we don't wanna make it too kinky, but you better the OKR leader at your company, you've got this great vision and you're getting ready to announce to the company, the reboot going into 2022. What would be a great sort of statement or like, sort of framework to follow or bullet points to hit making that announcement and presentation. So you're on Zoom and says, "Hey, we got our OKR, leader and operator here and their task force, and they're excited to share what they've been working on and what we'll be doing going into next year. And the curtain comes up and the lights turn on. And what do you say to your company?
KJ
Well, yeah, great example. Let me take let me give some context to say the company I'm working out here. fictionally has a problem with prioritizing their work. They can't. Their focus is needs. Everyone's focus is misaligned. But that's just preface it with that. So the lights come on, the thing comes up. Well, before I get there, I would have send an email out to everyone, prefacing what this conversation was going to be about. So I can refer to that email. As you know, through the email, I've been sent you guys that we are using OKRs for the purposes of prioritizing our work more effectively, and more cohesively so we can operate as a company in a manner which which is aligned to our greater purpose. And if you don't know the greater purpose, let me tell you, when I share the purpose of the company, and reinforced the entire purpose of the company, and I discuss really the purpose, the OKR vision being OKRs are the framework we've decided to use to translate organizational strategy into reality. And the reasons we're using it are value for the employee value for the employee value for the employee. When I say value, I don't mean monetary value. It's not like hey, you're gonna get another 10 bucks in your pocket? No, what's this going to help you with? It's going to help you become more focused in your work. You're going to, you know, be able to help more teammates that you enjoy working with, etc.
Stephen Newman
Would you get the uglies out here?
KJ
Yeah, that's a great place to get the uglies out. Yeah. What is it from Family Guy? the compliment sandwich, you know, you start with a good compliment. Then in the meat, the middle is kind of like you get all the shit out. Yeah. And then and then you end with a nice compliment. Is it sort of that same structure here where you say, Hey, guys, we got this great new thing we're going to be doing called OKRs . If you check your email, you'll see sort of the structure and here's our vision and this is what we're gonna do and it's all great. Yeah, that's, that's like the good part. The bread and then you say, alright, let's go ahead and just get the uglies out. I know that there's, you know, you guys have probably had different experiences with OKRs. We've had, we've actually done these ourselves here internally. There's a lot of literature out there. There's a lot of books there's a lot of stuff but you know, we kind of follow this 80-20 rule or 80% of it, we sort of follow best practices and then 20% we'll make unique to ourselves, right? But here's what's in it for you, yada, yada, yada, right? And then end on a bigger benefit, so like, is that a good structure to follow? Just off the cuff here? Identify peolpe you know, want to get involved, but they're hesitant, because of this reason, you can clarify it. And listen for that, and listen to maybe other taskforce members who are hearing the same thing, make a change, and that builds trust in the process. People hearing Yeah, I heard about OKRs, I thought it would be better to do it this way. They listened to me. And then they're doing it that way. Shit, I'm gonna get involved, I support that, you know, these guys are actually listening to me.
Stephen Newman
I like that piece too. Just it's translating organizational strategy into reality. I think that's an important one. We talked about, we're talking about communication, and people communicate about strategy and being strategic. And it's a commonly misused word. And really, the organizational strategy is set by, you know, your core leaders, like they're gonna, like, they're gonna describe the things that you are, the company will do and the things that they're they're not going to do. And the OKR is just the mechanism to execute that strategy. So if you say, well, we're, you know, the type of product that we're building is XYZ, and we're not building this other widget, right? We're not focusing on those other types of widgets. This is the market we're going after. And this is the market we're not going after. And here's the business model we are using. And this is not the business model we're using. And these are the channels that we're going to acquire our customers. And this is how we're going to sell and make money. And this is, these are the channels that we're not going to use, right like that is your strategy isn't the most simplistic way it's bringing together your product, your market, the channels, and the business model that you use, like that is going to be defined already. That is your strategy. But if you have that clearly understood, and the OKRs can start to connect to that strategy. Because there's, there's different ways to achieve. And there's different ways to work towards your strategy and execute against your strategy and operate within your strategy, that the OKRs are the flexible part to that because there's no like silver bullet when it comes to this stuff. There is no silver bullet when it comes to trying to achieve, you know, the strategy that you've outlined, I just said the word strategy like 17 times. But the point is, is like this is where translating that to execution reality makes this is where that happens.
KJ
Yeah, it's really difficult. It's really difficult to do. If it was easy to do, every company would do it. And there wouldn't be a use for OKRs. You know, there wouldn't be any sort of demand for this at all. But it's not easy to do. As an executive team. As you grow, you get more and more detached from the individual work and workers. So, having that connection, having that feed, it gives people the insight of the direction in which you're going and it gives them the autonomy to decide how we get there. Exactly. There's a million ways to skin a rabbit so you, they give you the direction. You decide how we're going to do it how, what resources we have and how we're going to manifest this. But the OKRs are great for that connection point and that bridge. But you know, the thing that people will struggle with and why it's not every company hasn't figured it out is because they under communicate.
Stephen Newman
Going back to the communication and the cadence of communication, I mean, you say daily, is that just talk about it with your colleagues daily is there? What is the cadence? What? Like, we talked to one customer that was they do OKRs twice a year? Like that's not going to work. If they talk about it twice a year, first half of the year, second half of the year. What is the, I mean, The more is it just as simple as saying The more the better? What's the inflection point where he talked about it too much? Now, there's no inflection point. You know, too much? I really don't think so. I really don't think so I think it's a better rule of thumb to
KJ
you know, and it doesn't need to be, I'm gonna get up on my soapbox now every day and talk to people for 10 minutes about this. Now, a quick reference, just saying, oh, what you said their lines were OKR. That's it. Or, Hey, have a great day to have It's Happy Monday, everybody. Remember, our Objective is to, you know, build a better place to work. Whatever your Objective is, just, that's if quick mentions of it. People, it starts to reinforce people start to get momentum, look, we spoke about this entire six steps. If you want the quick version of all of our podcasts, then here it is. The six steps are just about building momentum. Momentum is built through confidence. And you build confidence by communicating, you know, benefits and values to people. That's it. You're just here to build momentum around OKRs. And the more you mentioned it, the more you listen to people, the more you promote this, you know, and promote the honest discussion of it, the more momentum you're going to get. And the more you're going to be overwhelmed by how much it changes your life, not only just your work, it just can bring people this amazing sense of of purpose. Yeah. And I think we've covered a lot of the core items, the last little bits, I would say is just our six steps to OKR success was refined, and crystallized by communication.
Stephen Newman
I mean, it sort of it started as this sort of eight steps. Yeah. And it's kind of just whittled it down and refined it and started talking about it, and we would meet about it. And now we feel confident about it. And it's sort of a one way ratchet. Like once you get through one step, then like you're into the next step. And so what I'm excited about is the next step in the process of generating quick wins, which we'll talk about the next podcast. But is there anything else around communication amplifying communication, channels of communication, frequency of communication? Is there anything else that is important to take with the leaders of OKRs and the contributors and the owners as it relates to communication?
KJ
No, no, I don't think so. I think we've mentioned it all.
Stephen Newman
So just go out there and start talking. Just get out there.
KJ
Every single possible channel of communication to your to your colleagues, start engaging with it, you have a great OKR vision. You do, you've taken the time to formulate it, and to galvanize it. So to get out there and start communicating lead by example. Listen to people. And best of luck with it. And we'll Yeah, well, we'll talk about your next focus, which is going to be delivering of value a win. And after communicating.
Stephen Newman
Now, generating a quick win. Nothing better than a good quick where you can focus on something, execute against it, have an Objective Key Results, weighs the measure of success and hit it. It's a great feeling. It's a great feeling. So we'll be talking about that one in the next podcasts. We'll be communicating about that one. In the next podcast.
Thanks for listening to today's podcast. Next up we'll be talking about generating quick wins with OKRs. Be sure to tune in.